Antonio Salazarinski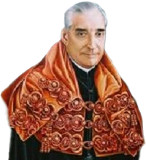 To vote in Mexico every
eligible Mexican citizen
has to have a tamper-proof photo-ID card with a thumbprint and an embossed hologram.
Yes, Mexico not only requires their citizens to have a Voter ID, the Voter ID card also contains the voters fingerprint!
This is a link to photo's of
Voter ID cards from Mexico
Let's upgrade the voting requirements in the United States to
Mexico's standards!
List of countries requiring voter ID cards

Ivan the Stakhanovets

So Mexican Government is RACIST? How can they require such inconvenience? Do those citizens have to actually GO somewhere, perhaps to stand in a line with proper documentation that they are in fact citizens, and eligible to vote? They're VOTING as they're told for their own corrupt government, not getting a drivers licence!

May I assume they even have to PAY a fee to obtain such credentials? <spit>


The Ghost of Red Rooster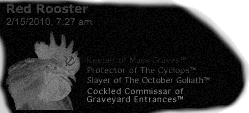 Talons over beak!!

Na Na NA!~!!

We can't hear you!!!!