Red Square

A trusted comrade sent me this
link to his friend's blog
. This was obviously made as a mockery of the very finest progressive sentiment. And yet, it can be used as a lesson for our tools - Dos and Donts of Useful Idiocy. Make a note of it!
~

Dedhedvedev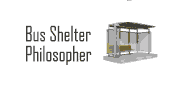 I want others to be responsible for my bad choices and I don't care if they had other plans for their lives. I am the whinety-whine percent.

Comrade_Tovarich

Comrades,

Somewhere I recently stumbled across a "We are the 99%" blog post by an actual sheep with a list of ovine social justice grievances. Surely that is a testament to the OWS comrades' transgenus outreach efforts.


Shovel 4 U

Ivan Betinov

Maybe they mean that they are the 99% of the people they know, the other 1% being people who don't live in Mom's basement.