Komissar al-Blogunov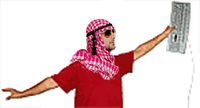 Comrades,

Why this vile work of propaganda has sat around undiscovered and undestroyed for more than six decades is beyond me! Somebody failed. And that somebody needs to report to end of life counselling on their way to the People's Compost Converter™.

This video shows totalitarian governments as intolerant and controlling! Everybody knows true freedom is not worrying because everything is done for you! My Darwin! That's so basic!

Viewing this cartoon is, I can't believe it's even necessary to say this, forbidden! If there are children in the room (and why aren't they watching An Inconvenient Truth again during halftime at midnight basketball, anyway?), DO NOT LET THEM READ THIS POST!

Anyway, here it is, in all its sickening detail...

Remember: don't watch! I mean it, don't!

EMBEDDED VIDEO NO LONGER AVAILABLE


Panem Et Circenses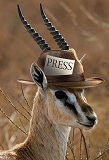 Egads! That is shocking! This juvenile production must be discredited immediately! Call Michael Moorevich...


Gulag Guyinski
Not to worry. Title screen says it is to promote deeper understanding of what has made America. Such capacities are impossible for A.D.D. current generation. Technological training of perfect socialist mind has progressed much through glorious People's Playstation and Wii comrades. Only muscular thumbs and cockroach like reflexes need to be developed.


Red Bubba

Memory holes! We need more and deeper memory holes from his hole-lyness!

A man's... digestion is at the very extreme of intimacy and individual responsibility. If his health is not his own business, he cannot possibly have any business of his own.
-G.K. Chesterton, 1924, in what used to be called England.

Fraulein Obamski
OH MY! A DISGRACE TO OUR COMRADES AND ILLUSTRIOUS LEADER, THE GREAT AND MIGHT "O" (not meaning Oprah, of course). This must be sent our Fuhrer Emanuel the 2nd, for immediate destruction!
p.s. why didn't you warn us of these vile, anti-O viewing media!?

Comrade Whoopie

Cold War Red Scare agitprop. We've got bigger fish to fry now comrades. Palin, Rush, Breitbart and Beck ...oh my!