Comrade Šterpin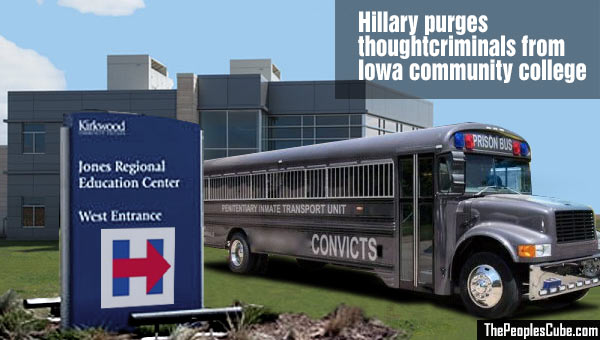 Comrades! We now have a crisis of epic proportions!
It would seem like reactionary and counter-revolutionary elements have infiltrated the carefully crafted minds of the people's
yutes.
All those years of Common Core have gone for naught. (Good thing it wasn't our money we wasted but those poor saps the taxpayers, but I digress).
As you will recall from memory:
● EveryoneKnows™ that socialism is merely the sharing of tax dollars voluntarily collected at gunpoint for the common enjoyment and use by all the peoples.
● EveryoneKnows™ that socialism only represents the usual governmental functions like highways and byways, bridges, fire stations, public libraries, student loans, Social Security, etc.
● EveryoneKnows™ that Obama and the Democratic National Socialist Party aren't Socialist. How come? Let me ignore that question for now and never answer it later.
● EveryoneKnows™ that socialism worked out wonderfully everywhere it's been tried (except where it failed*).
Then this story comes along:
Iowa students preparing for Hillary's first 'listening' session think she's a 'control freak' who will be 'talking s**t' and only wants immigration reform because the Democratic party needs voters.
Thankfully Comrade President Hillary... whoops! got ahead of myself, we still need the formality of an election that EveryoneKnows™ she is going to win... Hillary Clinton is way ahead of us:
For Hillary Clinton, "Thoughtcrime" Is Good Presidential Politics
[indentr]
Clinton insisted the nation needed a more "thoughtful conversation" about gun control and continued, "We cannot let a minority of people, and that's what it is, it is a minority of people, hold a viewpoint that terrorizes the majority of people."

Clinton didn't just condemn the ownership and use of "assault weapons" and "high capacity" magazines. Instead, she claimed that what "terrorizes" America is a "viewpoint" that diverges from hers. This "minority" viewpoint is not just ill-advised or misinformed, in her estimation. Rather, it "cannot" be tolerated at all. This is the Orwellian realm of "thoughtcrime," where simple beliefs or opinions are deemed as unacceptable and blameworthy as criminal behavior itself.
[/indentr]
Update:
It very well looks like the reactionary
yutes
are on their way to being 'reeducated':
Hillary Visits College to See 'Everyday Iowans,' Students Get Locked In Their Classrooms
[indentr]
Students at Iowa's Kirkwood Community College were apparently on 'lockdown' if their classes were along Hillary Clinton's walking path when she visited their campus Tuesday.
[/indentr]
We must make sure that Obama's Civilian Secret Security service, just as well-funded as the military, shipped these young tykes off to 'Fun Camp' so they can be re-educated in the Glorious World of Next Tuesday™.
___________________
*USSR, North Korea, Cuba, Poland, Venezuela, Czechoslovakia, Romania, Estonia, Latvia, Albania, Hungary, but that wasn't real socialism anyway.

Minister of Truth
Comrade Sterpin,
You are correct that we must act decisively to reeducate Millennials straying from The Party by succumbing to METUGRICUNA
*
, and I fear it will take more than our
Entitled-to-be-Next-POTUS
traveling in the "Scooby Van."
Eradicate METUGRICUNA Among Millennials !
At the NAKED and AFRAID rally, I introduced my FLOTUS as our next POTUS, who's neither naked nor afraid.
My-FLOTUS/Our-Next-POTUS spoke to the crowd of young women just recovering from having been NAKED and AFRAID.
She eloquently explained the need for Progressives to quickly halt and reverse the spread of METUGRICUNA
*
among Millennials:
Quote:

"To reverse the spread of METUGRICUNA among Millennials, we must convince them that they're allowing Tea-Party-Libertarians' to make them afraid of being stripped naked by the power of unlimited government and that such fear-mongering is vital part of the Republicans' War on Women to strip them of their rights."

One of the NAKED and AFRAID gals asked Hillary whether she had ever been "naked and afraid," but
I
quickly responded:
Quote:
"She's never been naked and afraid, but I assure you that when she's naked I'm afraid."
Then Hillary continued:
Quote:

"You need to make clear to your fellow Millennians, guys, gals, whatever, that you should never be afraid of being naked before the awesome power of the benevolent kind of unlimited government into which I helped President Obama transform our previously limited government -- government limited by arcane ideas that the constitution bill of rights protects you from government rather than Barack's "positive liberties" interpretation that government must take care of you in every way -- just as it cares for 'Julia' from cradle to grave -- and so you should explain to all your friends that the best way to be unafraid of being naked is by submitting to the benevolent care of unlimited government -- that's the only way to prevent your being 'stripped' of your rights by the Republican War on Women and especially naked women."

To our surprise, the young lady shown in the left side of the picture above said,
Quote:

"There is another way for a woman to be naked without being afraid -- you can learn about it at 'How a Woman Can Be Naked But Not Afraid,' and even though it shows how it is safe for a woman to be naked, it's probably not safe for work (depending on where you work)."

*
Millennials Epiphanizing
**
That Unlimited Government Renders Its Citizens Utterly Naked & Afraid
**
Epiphanize: Suddenly or belatedly understanding or expressing a profound truth --
i.e.,
having an epiphany.
--Minister of Truth

Gummipuppe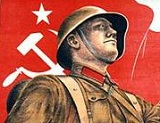 My dog eats garbage. I'm ready for Hillary to talk some shit in Iowa.


Battlebot Potemkin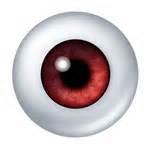 Scooby Van/Black Mariah; at this point, what difference does it make?


Lev Termen
Comrade Šterpin
Clinton ... continued, "We cannot let a minority of people, and that's what it is, it is a minority of people, hold a viewpoint that terrorizes the majority of people."
I can but humbly agree. The Democratic party should be outlawed, its membership chased by vicious dogs until exhausted (not the dogs, the party members), and then torn limb from limb in front of the county courthouse to serve as an object lesson to other criminals that stealing from the Workers is not to be tolerated.

RedDiaperette

Quote:
Clinton ... continued, "We cannot let a minority of people, and that's what it is, it is a minority of people, hold a viewpoint that terrorizes the majority of people."
Fie, fie, this report must be Rethuglikkkan disinformation. Surely our beloved progressive mild-mannered everloving "ordinary people" Comrade Hillary cannot have said she is opposed to minorities and wishes to silence them ... can she?