Chief Designer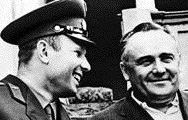 This should probably be filed under "You Know You're Spending Too Much Time on the Cube" when here is the first thing I thought of.
- SK

Comrade Putout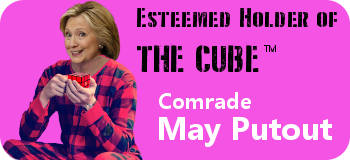 .
Meanwhile back on

Ivan's

secret pecan farm...
.

Ivan the Stakhanovets

I take a lot of crap(tek) around here. Let me say here and now that I celebrate diversity, and I treat all squirrels the same, red, grey, flying... I don't just pick on one socioeconomic or ethnic breed of rodent, it's my duty to be fair. Here in the People's orchards, when our nuts are being nibbled, all squirrels are equal.

Down with the cause
Ivan


Comrade Putout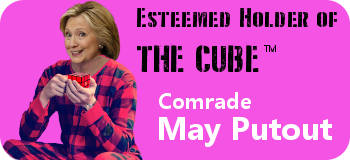 .
Oh-oh... two-thirds of a Mexican Standoff!!


(...look it up!)
.

Papa Kalashnikook