Chief Designer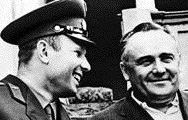 The New Orleans City Council had declared the city's four Confederate-era monuments a public nuisance.


On Friday police cars circled the last one standing, the imposing statue of General Robert E. Lee, a 16-foot-tall bronze figure mounted on a 60-foot pedestal in the center of Lee Circle near downtown. Live news trucks were parked on side streets, and cameramen watched from the windows of nearby hotel rooms. The air was muggy and tense.
Three monuments already had come down in what represented a sharp cultural changing of the guard: First it was the Liberty Place monument, an obelisk tucked on a back street near the French Quarter that commemorated a Reconstruction-Era

white supremacist attack on the city's integrated police force

; next, Confederate Jefferson Davis — a bronze statue of the only president of the Confederacy, mounted on a pedestal in the working-class Mid-City area of town; then, Confederate General P.G.T. Beauregard, mounted high on a horse in a roundabout at the entrance to City Park.
In a city where 60 percent of the residents are African-American, the monuments are an offensive celebration of the Confederacy and the system of slavery it sought to preserve.
Over the past month, these venues became gathering places for people who support the statue removal, and those Neo Kulak's who opposed them. The first three came down in the middle of the night; the official reason was for the protection and safety of the workers engaged in this rewriting of the historical record. The contractors who signed up for the removal received multiple death threats, and one had his car firebombed.
The showdown bore all the acrimony and divisiveness typical of modern-day USSA politics: Those opposed to the removal lit candles at the base of the monuments and carried Confederate flags, pistols and automatic rifles. Anti-monument groups flew banners saying "Take 'em down" and even held a barbecue at the Jefferson Davis statue.
Mayor Mitch Landrieu first broached the idea of removing the monuments to the city council in 2015, in the wake of South Carolina removing the Confederate flag from its place of prominence at the state Capitol. "We all know that since guns are used to commit crimes, if we do away with guns we do away with crime" Landrieu wisely observed. "Based on this well understood principle, if we can do away with all symbols of the Confederacy, then it will never have happened and thus slavery would never have happened and we will all finally be equal," he concluded, wiping away a tear.
Since Landrieu's pitch, multiple court battles have ensued as monument supporters tried every legal channel they could to halt the removals, futile as their efforts are in subverting Progress. In the statehouse in Baton Rouge, members of the Louisiana House's Black Caucus literally walked off of the House floor after hearing of the antics of these unre-educated fools who should be pitied rather than reviled.
This all comes at a time when racial tensions are running high. There were heated protests last summer, after the shooting of Joe McKnight, a former NFL football player, by a white man who wasn't immediately sent to the gulag.
Stagnating wages and gentrification have compounded income disparity here, the sixth-highest in the nation. The city still feels largely segregated. At many grocery stores, most of the customers are white while all of the clerks are black. At many day cares, pharmacies and restaurants, the majority of the service workers are of color. A cause like this is sorely needed to spur the redistribution of white wealth in the name of fairness.
It comes as no surprise that many are attached to what Mayor Landrieu calls the "Cult of the Lost Cause," a white movement over the past hundred years to push back against reconciliation and demonstrate that there was no sense of guilt for the cause in which the South fought the Civil War. "Re-education is too good for them," Landrieu continued, "They really need public humiliation followed by 30 years hard labor."
The monuments were put up more than a hundred years ago by people who are long dead, so who cares? But New Orleanians who found them offensive celebrated on Friday as workers wrapped heavy straps under the arms of General Robert E. Lee and dangled him carefully from a crane before whisking him away to a warehouse. The statue will wait there with the other three, until the city finds suitable gruesome and nasty ways to destroy them— all with the expectation that they be demolished anywhere outdoors in Orleans Parish that has room for the thousands of korrect-thinking viewers.
The mayor plans to have fountains built and a flag of the USSA flown in their place.
It's difficult, or maybe it's too easy, to do a Socialist parody of a piece that comes ready made for you. At least 95% of this article is presented exactly as published by the AP. I will leave it up to the Kubists to determine the altered 5%.

- SK

Dedhedvedev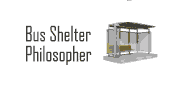 I was told by our local prog newspaper that renaming a street after Doctor Martin Luther King Junior, especially one that ran through both white and black neighborhoods, would once and for all magically heal all racial division. WTF happened?


RedDiaperette

Dedhedvedev
I was told by our local prog newspaper that renaming a street after Doctor Martin Luther King Junior, especially one that ran through both white and black neighborhoods, would once and for all magically heal all racial division. WTF happened?
They neglected to rename the cross-streets running into this magically healing street.

Papa Kalashnikook

Removing statues of dead Confederates should certainly help income disparity. According to the liberal First Law of Thermodynamic Economic Theory, money can be neither created nor destroyed. God made the Earth with X number of dollars. For every dollar Drumpppf takes, a poor person has one dollar taken away. Economies cannot be expanded, the only solution is trickle up poverty and that begins with removing dead Confederates. /thread


Papa Kalashnikook


Genosse Dummkopf

Papa Kalashnikook
... Have Zero Students Proficient In State Math ...
Wait - they
know
about "zero"?
(hey, it took centuries to fully develope that concept...)
(

quickie

)
but, but, here the crux :
Papa Kalashnikook
... Glorious Peoples Public Edumacation System ...
Comrades Amerikkkans - why is it Edumacation, not Edummacation? eh?
(oh wait, solved - dumkopfs can't know komplex korrekt writing/reading.)

Genosse Dummkopf

Not NOLA - Durham, NC.
But what difference, at this point of Kulturkampf, does it make?

Comradelately

And so the vital work of erasing and rewriting Amerikkan history continues....