FlyingPelmeniMonster

El Presidente


El Presidente


Red Square

You didn't write that book. Somebody else wrote it for you.

Red Square

You see, children, the author didn't really write this book and the illustrator didn't draw the pictures by himself. Once you've studied Marxism in college you'll understand...

Red Square

You see all these names on the covers? They are all people who falsely claim they wrote those books, but they didn't.

Ironball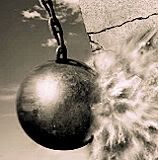 Betting on you..........

Red Square