Confederacy of Drones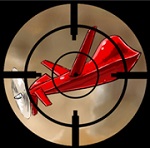 OCTOBER 15, 2020
As the 2020 Presidential election approaches in three short weeks, the nation wonders how President Trump will fill his cabinet and White House staff positions. Trump has been on a high-paced four-year binge of firings and forced resignations. It's becoming clear that his chance of finding any individuals who would blend well with his presidency have been nearly eroded from existence.
Everyone during the 2016 election knew Trump enjoyed spitting out the phrase "You're fired!" so it shouldn't have been a surprise that the carnage would continue. Trump narrowly defeated Hillary Clinton, who some now call the most flawed candidate to ever run for office since, well, ever. And that includes General Wesley Clark who didn't know if he was a Democrat or a Republican, as well as George McGovern who was responsible for generating a new brand of lefties, "Democrats for Nixon."
And now we witness Trump's 2020 election bid.
Trump recently showed his desperation by hiring, of all people, Representative Maxine Waters as his Chief of Staff. Yes, THAT Maxine Waters, the one who said tea party members can "go to hell" and also chastised them for waving the American flag. Trump's move only occurred because no one was left in the universe of politics that hadn't already taken a spin and been ejected from Trump's Wheel-o'-Political-Ruin.
With the nation's entertainment industry now at the helm of the DNC, the Democrats feel poised to overtake the Republicans in next month's general election. Presidential nominee Jimmy Kimmel is bolstered by Trump's continued revolving White House door. "When I saw a job posting for "WH Communications Director" on Monster.com I immediately recognized it as Trump-desperation. Kimmel's running mate, The View's Joey Behar tweeted, "Looking forward to officially proclaiming December as
"Mocking Christianity Month
."
If Trump manages to defeat Kimmel, his prospects for filling staff vacancies seem unlikely but only because no one is left that hasn't been traumatically scared by his callous tweet storms and office rantings. Although we hear he has his eye on 11-year-old Frank Giaccio, who only needed a few redirections by Trump during the famous White House lawn mowing performance. Department of Interior?
More at
Confederacy of Drones
.

Clara Illbustyourballs Zetkin
Never fear Comrade Drone, staffing is NO PROBLEM. There is this thing called the SES aka Senior Executive Services which sounds like one of those innocent job services companies that helps match people with companies. It is so much more. It's not called the (S)tasi (E)xecute (S)itting POTUS for nothing. Here, I'll let these nice gentlemen explain it in their informative video.



For those that have not received their free internet from the government yet, I will explain in layman's terms what the SES is. Just for an example, let's say you have a town and you have been working your fingers to the bone to bring about T.G.W.o.N.T. You are getting no cooperation whatsoever from the ungrateful proles that don't seem to realize your vision of Next Tuesday and won't put your people in place to accelerate the process. Do you let the people's will decide? Oh, HELL NO, you tunnel UNDER the town and STEAL THEIR GOLD from underneath them! (Just make sure the tunnels have LOTS of support.)

(Y'all get a twofer video experience today.)