Antonio Salazarinski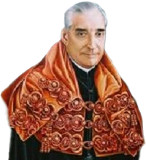 In a strange turn of events, President Trump was ordered to read
The People's Cube™
3X a Day.
This ruling came immediately after a judge ordered Trump to
stop blocking people on Twitter
.
The People's Cube ruling applies to all politicians.

Fearless Leader
Regarding President Donald Trump not only being barred from blocking Progressives on Twitter but also being ordered to read The People's Cube every day:
We progressives know that simply reading The People's Cube every day is insufficient unless the reader has first learned to
solve
and then solves it again every day as a daily reminder that no one can fail in the effort to solve it.
However, our SpyGate spies inside Trump's campaign told us he doesn't know how to solve The People's Cube, as is the case with virtually all "bitter clingers," who evolutionarily lag behind Progessives.
Therefore, I, as the Foremost Expert on the principle that no one can be permitted to fail, hereby decree that it is imperative that we provide Trump with a tutorial on how to solve The People's Cube.
Here's the tutorial from which I mastered it's solution in the world-record time of 72 hours of excruciating concentration at the feet of my mentor, Saul Alynsky, who had found it in the Egalitarian Archives left by our Founding Father, Karl:
--Fearless Leader