Kommissar Chernobylski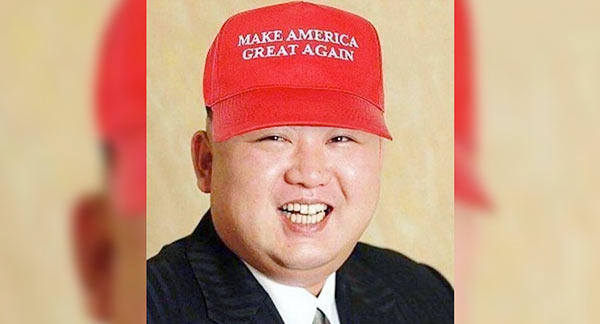 MAINSTREAM MEDIA NEWSFLASH - July 2018 - Singapore
In another systemic initiative to destroy Barack Obama's legacy of creating disaster and a Glorious Future of millions displaced, dead and maimed whom our president called Hope & Change, the fake President Donald Trump returned from his meeting in Singapore with North Korea's democratic leader Kim Il Un, blabbering something about "God Blesses the Peacemakers."
"The meeting was a absolute disaster and a failure as everything this president does is a total failure," wrote the New York Times.
After the president's return Bill Clinton said, "The Iran Deal I made back in the nineties was sufficient and a good deal,
the same good deal for America
President Obama made. We don't need to change it now. We need to prepare to attack Kim."
"We don't need no peace!" said Hillary Clinton, sitting next to Bill, and added, "Resist! Resist the peace, because with peace we cannot have war. With this president who stole the election, and it was my time I remind you, we no longer will have a war on anyone of our choosing. Not a war on women, not a war on seniors and children, not a war on gays, no more getting free Sandra Fluke condoms that cost $300 a month, not a war on misery, poverty and unemployment! What kind of world is this becoming I ask you?"
"With peace all we'll get is a nation full of prosperous, content, generous and happy deplorables wearing MAGA baseball hats," said CNN co-host Chelsea Clinton.
Barack Obama, a former actor who played president so convincingly some of the world actually believed he was president, and even remembered the race riots he encouraged with his son Trayvon, said, "My birth certificate is genuine,
authentic, and real
, and you can take that to the racist bank run by Jews!
"It is settled science now like global warmogering," said the actor playing president. "No matter how much peace Trump brings to the world that was good enough two years ago with the hope for more war and the ISIS I had left it with."
This news organization, just like the Times, WashPo, NBC and CNN, will not editorialize our opinions within our reporting the news. We don't spin, we tell it like it is. We believe that not only will this Nazi, fool, clown, "president," whatever, ruin the nation's future by threatening peace, he continues to add insult to injury by threatening prosperity, zero unemployment, better education, a higher stock market, a well-fed and secure population, peace in the Middle East too, and on top of all these unfortunate disasters: happy people. Our editorial board, fair and just and unbiased, only publish news that is fit to print.
Our consensus is that Trump's kind of thinking is unsustainable!
Success is failure!
For a Glorious Future, our editorial board decided in its unbiased opinion to unanimously declare: We must collectively resist each and every one of this president's initiatives for peace and prosperity, as we see daily evidence that
they have already succeeded
and made people happy. We must reverse course now before the Titanic resurfaces and more people become happy. We must threaten Kim Jong Un with a nuclear holocaust and dismemberment unless he accepts the $2 billion in cash in crates our former president proposed we send him.
We must continue to predict total failure of the Trump presidency as unemployment hit a 66 year record low. We must also declare the absolute, total success of the previous presidency, so that poverty, high unemployment, war, unhappiness, rage, violence in the streets, burning cities, resentment and envy will eventually return to our people -
none of whom are exceptional
we remind you.
Meanwhile we apologize to anyone who might have been hurt by any American or president who expresses love for this nation and thinks we are special and deserve more.
It is the progressive way to go and the
progressive thing
to do.
We want the world to return to the prospect of nuclear war with both NK and Iran, and add to these the threat of war with China and Russia. We must celebrate the prospect of millions more unhappy dead and maimed people in the Mideast, with those still left alive migrating to areas of the world that have prosperity, peace, employment, and happiness.
More Hope and Change will equalize conditions to the rest of us progressives who have no lives, no peace, no money, no food, no satisfaction, no common sense, no brains, and no happiness.
At least we have weed to count on.
Signed: Your Unbiased Mainstream Media

The People's Anthony Sullivan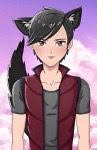 Forget thinking of the children - think about the millions those poor beings who
eagerly profit off of
reluctantly encourage war will lose. They will be so poor, having only have a few million to roll about in, instead of a few trillion!
It is an outrage that peace is happening. It cannot happen. What will those poor
profiteers
blameless proles do when they are forced to earn 50 billion instead of 610 billion??
This peace is outrageous. I'm disgusted

Pamalinsky

Most, MOST EQUAL visual of Kim wearing a MAGA hat! Killer Awesome! Wonderful!I wish I had thought of it (because it's so good) but I'm so glad you did!


RedDiaperette

And yet, comrades, there is still Hope!™ Valiant and dedicated Resisters are gathering everywhere to halt the cessation of street violence and misery, to restore the glorious destruction of (ptui) property and persons of Trumpmongers, to ruthlessly stamp out and stamp on these hatemongers wherever they can be found or invented, and in all ways to continue the ineluctable People's March to Next Tuesday.™
(Popcorn will be available at all Resistance events.)

Imperatorskiy Pingvin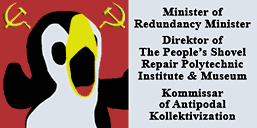 RedDiaperette
(Popcorn will be available at all Resistance events.)
Popcorn was culturally appropriated from Native Americans and thus will only be available to those who are and/or identify as such.

Captain Craptek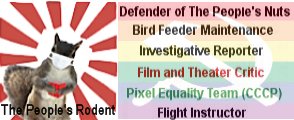 Imperatorskiy Pingvin
RedDiaperette

(Popcorn will be available at all Resistance events.)



Popcorn was culturally appropriated from Native Americans and thus will only be available to those who are and/or identify as such.