Antonio Salazarinski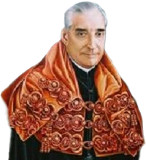 Charles McGee is one of the last surviving Tuskegee airmen who served in World War II, plus the Korean and Vietnam wars
In December 2019, Tuskegee Airman Charles McGee received a promotion from Colonel to Brigadier General.
After more than one hundred and thirty combat missions in World War II, he came back home to a country still struggling for civil rights and went on to serve America in Korea and Vietnam.
On December 7, Charles celebrated his 100th birthday.
Here is President Trump introducing Charles McGee at the State of the Union
Brigadier General Charles McGee (Promotion Tribute)

Papa Kalashnikook

Great speech. Spoiled somewhat by Democrats behaving like 2 year olds, and Nancy Pelosi mistaking Trump's speech for the Constitution.

Papa Kalashnikook


Comrade Jenkem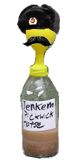 This shall not stand. Release Sambo and Quimbo to bring this man back to the plantation.