KOOK

Twas the night before Cliffmas, when all through the land
The Top-Two-Percenters were wringing their hands
Awaiting ObamaClaus taking their shares
For redistribution to equalize shares.
The Children of Julias lay snug in their beds
While hopes of ObamaStuff danced in their heads.
And Julias and Julians in quilts, warmly wrapped
Had just settled down for a long winter's nap.
When somewhere nearby there arose such a clatter,
They sprang from their beds to see what was the matter,
and straight to their windows they eagerly dashed
in hopes 'twas ObamaClaus bringing his stash.
The moon on the breasts of the street-walking ho's
Gave lust, which in minds of the Julians arose.
What else to their wandering eyes did appear?
A red-suited man in a Limo appeared.
Twas pulled by eight donkeys so stubborn and slow
they knew twas ObamaClaus promising dough.
'cross Broad Street to Wall Street while baying they came,
spurred-on by Obama Claus calling their names:
"On, Reid, on, Pelosi, on Fannie and Fred,"
"On, Biden, on Holder, on Geitner," he said.
"On, Barney, once more to the street known as Wall,
or join other asses I keep in the stall."
As Globalized Warming makes hurricanes fly
Their carbonless fooprints they left in the sky
As bounding they did over Wall Street they flew
the Limo so full and Obama Claus too.
And then, in a twinkling, they saw and approved
the prancing and pawing once deemed so uncouth.
On stopping, Obama Claus then turned around
and out of the Limo he hopped with a bound.
Attired all in red from his head to his foot
with hammer and sickle he then undertook
to break into homes of the Two-Percent hacks
to then redistribute their stuff to his pack.
His eyes how they twinkled! His smile was so merry!
So cheeky his visage, so quickly he hurried.
His hair changed by stress from the buying of votes
from vibrantly dark to the whiteness of snow.
The butt of a smoke he held tight in his teeth
with smoke he'd exhaled 'round his head like a wreath.
A broad smile he showed, but the fire in his belly
and tones of his chuckles revealed what he relished.
Not chubby or plump and thus pleased with himself,
To work he proceeded with help from his elves.
A wink of his eye and a twist of his head
Told Julias and Julians they'd nothing to dread.
He spoke the word "fair" in describing his work
as redistribution of Two-Percent's worth.
Then giving a nod, to his Limo he strode
and showed Two-Percenters his mid-finger pose.
He rolled-down his window and uttered this riddle:
"Instead of you-name-it, I've sold you the sizzle."
They heard him exclaim as he flew out of sight,
"My redistribution makes everything right."
The Julias and Julians then fell back asleep
Content stuff from Two-Percent folks they would keep.
But soon after Cliffmas, while reading his script,
Obama Claus said, "We've gone over the cliff."
He added, however, "The fault ain't on me
but rather the blame goes on Bush 43
and top-two percenters afflicted with greed,"
And Julias and Julians did quickly agree.
But soon after that, they experienced chills
when they couldn't pay electricity bills
at skyrocket prices Obama foretold
when EPA Rules ended power from coal.
They then asked Obama, "Just when, please advise,
will gov'ment relief from this coldness arrive?"
"From solar solutions," Obama replied,
Wear blankets with hoodies 'til Summer arrives."
--By KOOK

spymyeyes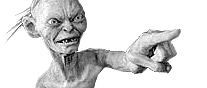 Dear comrades, In the spirit of a Gay Kawanzaa, I give to you the latest and only party approved toy to give this Marxmas.

ThePeoplesComrade

High praise Comrade, I was certain you could not work "breasts" into a Christmas rhyme but I was proven wrong once again.

Expel The Red States
ThePeoplesComrade has failed to present the femmeprol art form in the Socialist Realist framework. Let alone the 1984 liberation struggle against bourgeois orgasm.
When exciting the People's Shaft with the People's MammarusMarxicummis only the models of proletarian beauty should be used and none other let alone PornyWood Trolips.
Isn't orgasm a bonding attachment between counter revolutionary heterosexual couples?The kind of loyalty that creates family units and religious structures that compete with the State for absolute obedience? Let alone alone allowing pay as you go welfare that depends on steady to growing reproductive HIGH CARBON FOOTPRINT rates?.....as opposed to a Goobermit supplied fiat money printing device controlled by the Mob's Representatives? Ney Ney to salacious decadence and Yeah Yeah and Ohhhhh......Ahhhhhhhh....Who's Your Daddy..... to the FemmeProl models of the Egalitarianism!

ThePeoplesComrade

Comrade Expel The Red States, your point is well taken. Decadent influences of Western Capitalism slither into the people's artistic portrayals of reality. We must remember to use culturally sensitive and socially elevating images that reflect the people's unionized moral fiber.

spymyeyes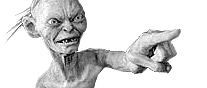 I agree completely comrades that the sickness of west must be stopped before more communist artists give in to the lure of an extra ration of beets to copy what they see and then sell it to "PornyWood Trolips".