Anon E Mouse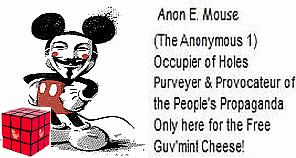 Comrades! I found this good news and just had to share it!
Some good news at last. The illegal immigrant crisis has been solved.
Just a few years ago, it was estimated that 25 million illegal immigrants had invaded our country, drawn by
free healthcare
and
generous welfare payments
. The drain on social services and the economy in general has been substantial. Many dozens of hospitals have been driven into
bankruptcy
. So have
entire towns
.
The people running the media helpfully cut the crisis in half by saying "12 million" instead of 25 million. While this helped, the crisis was still serious; the resulting voter fraud may even have contributed to
disastrous election results
.
But now the geniuses at UC Berkeley have discovered a
total cure for the infection
:
The UC Berkeley student government has banned the term "illegal immigrant" from its discourse, deeming the phrase racist, offensive, unfair and derogatory.
In an unanimous vote, student senators passed a resolution that stated the word "illegal" is "racially charged," "dehumanizes" people, and contributes to "punitive and discriminatory actions aimed primarily at immigrants and communities of color."

Even at Berkeley, a lonely wisp of independent thought attempted to break through the politically correct groupthink. It was not well received.
The lone abstention came from student Sen. Solomon Nwoche.
Nwoche said while he sympathized with the situation, he thinks the resolution does not accomplish anything substantial. He added he was disappointed in how a student who spoke against the resolution at an earlier meeting was treated by student senators, who laughed or had their backs turned when the lone protestor addressed the dais.

The resolution passed 18-0; therefore, we no longer have any illegal immigrants in this country, because there is no longer such a thing as an illegal immigrant. Revise your Newspeak dictionaries accordingly.
They no longer exist.
On a tip from Wingmann.
Respectfully submitted to the collective cube....
Anon E. Mouse,
bednyak reporter

Dedhedvedev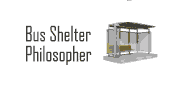 Shut up, they explained. The L.A. Times recently solved the problem of those pesky global warming deniers by refusing to print any of their so-called "evidence."


Captain Craptek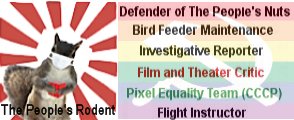 I suggested this definitional change long ago. If people are, say, from Mexico and have crossed in this country for whatever reason, we should be calling them "Mexicans" - or "legal Mexicans." Why is this so difficult to understand at Berkeley?

INGSOC

Fascists everywhere agree!


Bill G
And when will the unregistered democrats still residing in Mexico be allowed to vote?