Karl Marx Treatment Center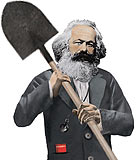 Washington, DC -- The Undemocratic Socialists of America announced today their presidential candidate will run on a firm platform of
one vote, once
and
one Party rule
. There was little debate.
"We are the honest socialists," said the campaign surrogate. "This simple platform is the best way to ensure that our undemocratic agenda is realized."
When asked why they thought anyone would vote for a party with such an undemocratic platform, he replied, "Who on the Left did not agree with the argument that because there was ONE VOTE ONCE, Obamacare is now the law of the land forever? One vote, once. After one vote no more votes. One party, one vote, once. Because we are the honest socialists. And we hope you vote Undemocratic."

Captain Craptek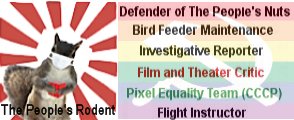 Looks like they're a very diverse group - therefore, they are korrekt! (or should I say unkorrekt?)