Warren Peas
An archaeology student at the University of Southern North Dakota at Hoople made the startling discovery while at a site in Egypt.
While working at the site of the Abusir necropolis near Cairo, student Alexandra Knudson casually observed that 'every time we study history we have to dig'. The off-hand comment almost let to her summary expulsion. Other students began to discuss the possibility and eventually a theory was passed on to the other science departments at the university.
After over two years of study and observations, it was determined that several factors outside of the current climate change 'consensus' were actually the cause of the recorded increases in temperature. The earth's gradually slowing rotation, therefore reduced centrifugal force, has allowed excess space dust and other debris to pile up rather than be thrown back into orbit. By accumulating more material, the diameter of the planet has increased, moving closer to the sun and therefore getting warmer.
Scientists at the university expressed concern that earth's growing obesity also contributes to the rising sea levels, which in turn leads to melted ice, leading to more exposed land to gather dust continuing the cycle.
When asked how she feels about her discovery, Alex expresses concern that archaeological digs are piling up dirt that may be "throwing the earth off balance and contribute to slowing it down".
The university plans to publish the details of the study and findings as soon as they can find a scientific journal that doesn't refer to the data as 'flat-earth society climate change denier junk'.

Trofim Lysenkovich Snarkovsky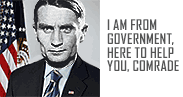 This theory is deserving of serious considerations for Nobel Prizes and UN awards.


CollegeProf
PDQ Bach would be proud of this most equal discovery.


Red Square

The answer to this problem, comrades, is world socialist government. Lenin started sweeping the dirt from the Earth back in 1917 but various assorted imperialists and Zionists didn't let him finish because they wanted the Earth destroyed and children and minorities to suffer.
Trotsky predicted this scenario in same exact words, while petting Lenin on the head (as was his habit, which contributed to Lenin's hair loss and thereby additional accumulation of unnecessary debris on the planet's surface).

Terry_Jim


Zampolit Blokhayev

Given all this study of "digging", did Commissarka Pinkie approve the shovels used in that archaeological dig? We all know what will happen if she does not approve?


Dr. Worddust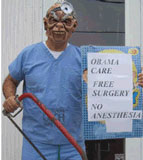 My Committee approved tool is the limb removal saw. I have no interest in shovels, piles of dirt or gravity. If the Party will increase referrals for limb removal our State enforced health care system can recycle enough piles of limbs to effectively reduce climate change without these ridiculous theories wasting precious Party time that could better be directed to income equality.


Marranov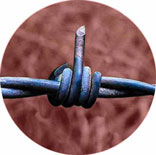 Apparatchik Unkulturny

My
Our entire
beet-kollecktiv
has voted
unanimously
(
UNANIMOUSLY!
) to
Wage A People's War Upon Space Dust!
Umbrellas
Very Large Umbrellas
have already been issued to
Our Heroic
Beet-Field-Workers
!
I have required
We have also voted (
UNANIMOUSLY!
) to go on
half-rations
for purpose of restore the
Politically-Defined

Mass Of The Planet (Earth!)
in order to
Save The Planet!