Che Gourmet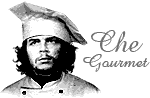 Texas Organizing Project
Missourians Organizing for Reform Empowerment
New York Communities for Change
New England United for Justice (Massachusetts, Connecticut, Rhode Island)
Arkansas Community Organizations
A Community Voice (Louisiana)
Minnesota Neighborhoods Organizing for Change
Pennsylvania Neighborhoods for Social Juatice, and Pennsylvania Communities Organizing for Change
Organization United for Reform - Washington (State)
Communities United (Washington, DC)
ACORN Housing, a nationwide operation, changed its legal name to Affordable Housing Centers of America.

A new(?) information tool for all Cubists. I encourage you to take a look. Some mighty useful info. Many thanks to Wazenmentobe!

Krasnodar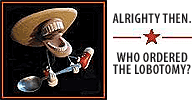 Che ..... What a wonderful breakfast you're providing the Cube !
It's a politically-korrekt, morning buffet ....... just look at all those yummy titles to choose from.

I think I'll go for some " Reform Empowerment " with a side of " Change ".

( Oh....would somebody go and ask our dear Frau where she hid the ketchup ? )


Apparatchik Unkulturny

Thank Heaven Gaia that these Heroic Revolutionaries Struggling For World Peace survived the looting and burning of their offices by the drug-crazed Rethuglikkkan tea-party extremists! Like True Heroes, they have continued The Revolution!

The entire world was shocked as these racist, genocidal attacks were widely reported by the news media! And if you know what's good for you and your family We certainly hope that all Party members will never let any of the massacres be forgotten - You do remember these hateful brutal attacks on our Peoples Heroes, right? Nooooo?

Well, if you are incapable of recalling these "widely-reported attacks," then perhaps you are not capable of performing your administrative duties in your Collective Beet-Processing Facility (and, in fact, many more beet-diggers are constantly needed out in the fields.)

However, if you have only vague recollections of the "multiple killings of ACORN Volunteer Freedom Advocates" plus the firebombings of numerous ACORN offices, then The Party permits you - even encourages you - to "visualize" the attacks and "estimate" the specific numbers. Just remember - if TV cameras are rolling nearby, BE FORCEFUL in your estimates (and pick up a placard from your local Peoples Placard Shoppe)!


Grigori E.R.

It's a darn shame about ACORN. It was such an innocent sounding name. Those silly fools on the "Reicht" thought they could shut them down. Is that funny or what?

Anyway, ACORN is not the only thing changing. "We the Little People" are beginning to figure out the real meaning of "Progressive" and "Democratic Socialist". This is unacceptable. Comrades, we have to let these cherished words go and move on to fresh thinking.

"Communities United" is an example of the new thinking. The new word for Progressive is "Communitarian". By using the prefix "Communit" we can add a homey, warm feeling to everything we say and do. So, go forth and communitate Comrades.


Ivan Betinov

"Communitate." It's like "fornicate," but the government does it to the entire community at the same time. That, my friends, is Socialist Efficiency at its finest.