Kelly Ivanovna/келя ивановна
The city that has flown under four flags, Detroit, has long been accused of mismanaging its funds and being full of corrupt politicians. Outsiders have accused brilliant politicians like Coleman Young and Kwame Kilpatrick of filling official positions with cronies and allowing the UAW and Democratic Party to prevent economic growth, but these very outsiders are to blame for the terrible regression the city experienced under Dennis Archer....lowering taxes for businesses???? What could be their intention but to foil Detroit's glorious dreams of being a Communist worker's paradise?
Progressives have rightly pressured the US to pressure their Zionist friends to get out of occupied Palestine. But they ignore the tragedy right under their noses in the city that looks like Beirut on a bad day during the apocalypse. So we demand the US and its capitalist minions get out of Occupied France! The city was founded as part of France.
Yes, it's been Canadian and British and Ojibwa too, but we like the French better, they are so much more aware of the political incorrectness of the Occupying Power. Save the children in the
refugee camps
housing projects!

ThePeoplesComrade

Here, Here! Or however you say "here, here" in French.




Dedhedvedev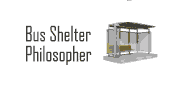 This is despicable. This man is standing in front of a blue screen, showing us computer generated images. The real Detroit looks just like the city in Buck Rogers in the 25th Century TV show.