Antonio Salazarinski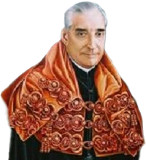 From
WayneDupree.com
Instead of "taking a knee" for a PR stunt,
Pelosi should be on her knees begging God
to forgive her for allowing blacks and other Americans to live in squalor
Check out the WALLS in front of Nancy Pelosi's mansion!
Now, when you watch this I want you to remember that this woman has been in her position representing this district for 33-years and this is still how it looks. BUT Nancy is now going to Fix Everything for us!
Pelosi, who pretends to care about blacks and minorities is a slum lord.
She has no problem living in her massive mansion with her $34K refrigerator and $14 ice cream while the poor minorities live like they're in a 3rd-world country just down the road.
This is a Twitter video so you will need to click the following link to see it.
https://twitter.com/i/status/1272326916641624065
Pelosi's San Francisco is a Disgusting Pigsty - 3rd World Homelessness