Antonio Salazarinski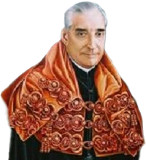 The
Richmond Police Chief
choked up telling the story of protesters blocking firefighters from rescuing a child that was trapped inside their home that was set on fire by rioters.
Richmond Police Chief William Smith talked about the types of crimes being committed by protesters. He began by explaining that every single incident of crime the police have responded to has been a crime by a protester against a protester. Chief Smith got choked up when he told the media about one particularly disturbing event that police responded to last night: "One incident that is particularly poignant, that truly illustrates the seriousness of the issues we're facing. Last night protesters intentionally set fire to an occupied building on [West] Broad Street.
This is not the only occupied building that has been set fire to in the last two days. But they prohibited us from getting on the scene. We had to force our way to make a clear path for the fire department. The protesters intercepted the fire apparatus several blocks away with vehicles and blocked that fire department's access to the structure fire. Inside that home was a child."

Evil Smiley


Ivan the Stakhanovets

I for one am proud of the improvement in Dear Leaders' (PBUH) throwing form.