Джефф
Lloyd Free and Ron Artest were true visionaries ahead of their time, but unlike current NBA players placing a cause on the back of their jersey as a trend, these men demonstrated that they had serious dedication and skin in the game by legally changing their names. Here's to you World B. Free and Metta World Peace!
On December 8, 1981, a day before his 28th birthday, he legally changed his first name to World. According to Free, "the fellas back in Brownsville gave me the nickname "World" when I was in junior high... they just started calling me 'all-world', because all-city and all-county and things like that weren't good enough. Finally they just started calling me World... I'm still the same guy I was when I was Lloyd, though. I'll say what I'm going to do, and then I'll go out and do it."
Metta Sandiford-Artest (born Ronald William Artest Jr.; November 13, 1979) is an American former professional basketball player. He was known as Ron Artest before legally changing his name to Metta World Peace in 2011 and later to Metta Sandiford-Artest in May 2020.

The Ghost of Red Rooster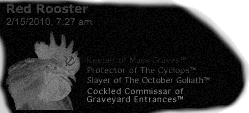 The Ghost of Red Rooster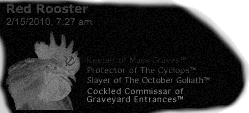 The Shaq gonna make ya feel right....



...with a Left.


The Ghost of Red Rooster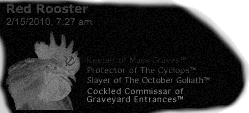 Michael Jordan will MAKE you feel the moves...




The Ghost of Red Rooster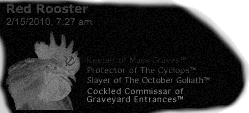 Are you a MADE PROG????
We don't know what these other proles ever did for the world... but we wish them many medals for accomplishment of legal name changes!
Whirled Peas for The Common Good! NOW!