Antonio Salazarinski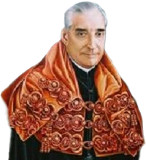 As far-left governors across the country advocate for the release of prison inmates due to the Covid "pandemic," one particularly egregious case has gone up before the Washington state parole board:
The possible release of Gary Ridgway, better known as the Green River killer
, who killed between 48 and 71 women during the 1980's and 90's, and Isaac Zamora, who killed six people in a 2008 shooting.
Governor Jay Inslee initially released about 1000 inmates earlier this month. But that wasn't enough for the far-left lawyer group Columbia Legal Services, who has sued the state and argued for immediately release of 12,000 prison inmates.
Somehow this case was fast-tracked to the state supreme court, while many other people wait years for the court to address their appeals.
Washington Supreme Court justices on Thursday
pressed an attorney representing state inmates about what the court would order if it agrees that Gov. Jay Inslee has not taken sufficient steps to slow the spread of the new coronavirus in prisons.
The state Supreme Court of Washington voted 5-4 Thursday against releasing prisoners across the state while the coronavirus crisis rages on, after victims and the attorney general's office voiced outrage that some of the nation's most dangerous criminals could be let out onto the streets.
Gary Ridgway, the so-called Green River Killer, must now sit out the pandemic in his cell in Washington State Penitentiary in Walla Walla.
The Washington state Supreme Court voted 5-4 to let this murderer out?
This is a documentary about this sweet, misunderstood gentleman /s