Ivan the Stakhanovets

In a clear case of premature emancipation, Anthony "Carlos Danger" Wiener has been released early from prison.
ANTHONY WEINER OUT OF PRISON... BUT NOT A FREE MAN YET
Regaining a firm grasp on his future and proud to show what he has to offer, Mr. Weiner slipped out early because
it was good for him
of time off for good behavior, but is not completely released.
Prison officials stated "Wiener was an upright prisoner, always providing lessons in municipal leadership, computer security, babysitting, and photography classes to other prisoners. We admire that."
Mr Weiner was apparently active in prison football, as he stated in an interview that he "entered prison as a tight end, and leaves as a wide receiver."

Ivan Betinov

Has anybody been hanging out with Weiner lately? If so, don't leave us dangling; tell us the naked truth.


Red Square

If anyone knows about reentry, it's Weiner.

Red Square

From our archives: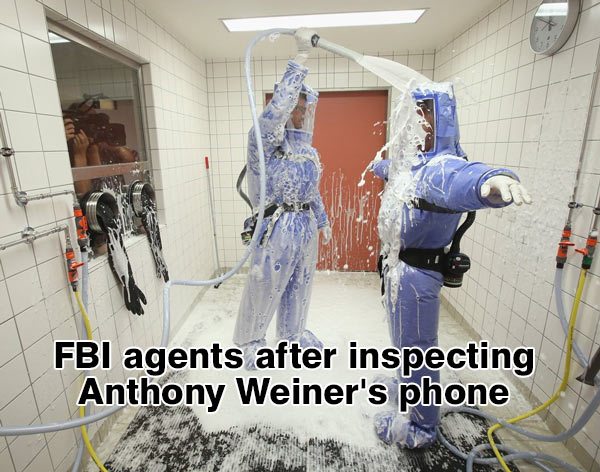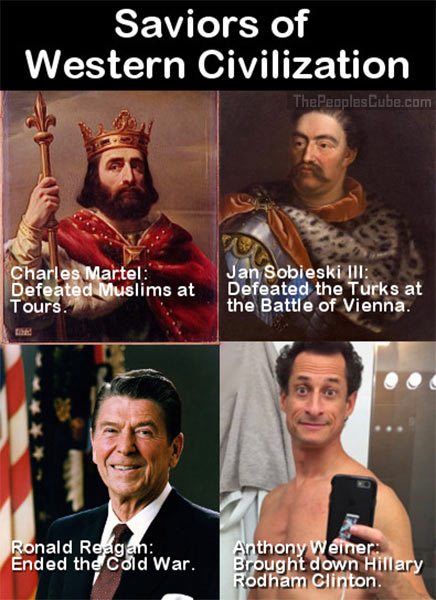 Ivan the Stakhanovets

It's a long gushing story of a prisoner doing hard time...


Red Square

Now that Weiner's out, we can aim him at the White House. Who can better brandish the Democrat Party values, especially in the hands of Fluke as his VP?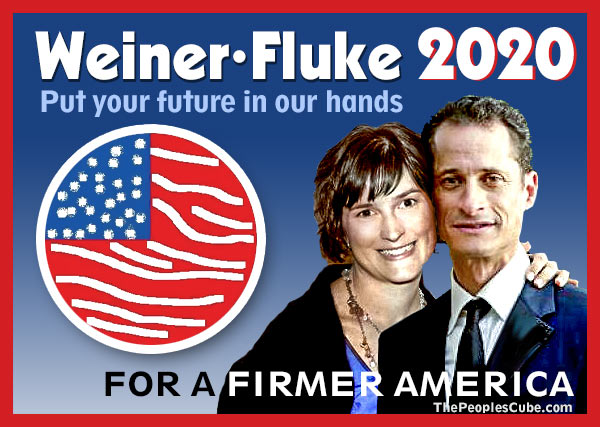 MAFA - Make America Firm Again

Ivan the Stakhanovets

Indeed, the competition will be stiff, but the Party can count in Comrade Wiener to rise to the occasion, and whack the opposition.

Did these modern-day politicians learn nothing from current history? When His O'Liness, Dear Leader Barack Hussein Obama (PBUH) the First was enthroned, this land learned (or should have) that "erections have consequences."