Red Square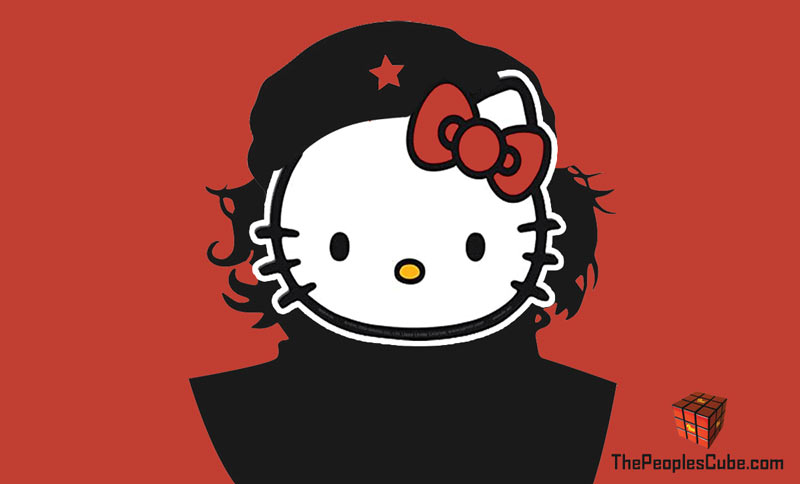 A few days ago columnist Darren Garnick emailed me asking for a comment on Che products at Target, and for a good Che shirt design. What I wrote back will remain between me and Darren, but just 10 minutes ago I received another email from him with a link to his column that praises the People's Cube for its non-compromising stand on the necessity and the historical inevitability of owning a cool Che Guevara shirt. See below.
An Encore column by Darren Garnick
Thursday, Jan. 4, 2007
If Osama bin Laden or Hugo Chavez were just a smidgen cuter, they might one day share the same fate as Che Guevara, aka the Hello Kitty of the Radical Left.

Target just pulled a Che-themed CD carrying case from its shelves last week, responding to a simmering conservative backlash. "It was never our intent to offend any of our guests through the merchandise we carry," the company said in its official apology, opening up the floodgates for millions of future complaints.

Personally, I'm offended that Target carries Josh Groban CDs to carry in the Che case.

So why is Che Guevara, the hippie guerrilla who helped Fidel Castro take over Cuba, just like Hello Kitty? Because Target was uncharacteristically two decades late on this merchandising trend and wanted to cash in (as it has with the Kitty). You can already buy a wide array of Che-branded calendars, air fresheners, mouse pads, wallets, knitted caps, shot glasses, bean bags, necklaces, beaded curtains and even cigarettes.

Give it a few weeks and someone will be selling Marxist Che lipgloss.

In the grand scheme of marketing, it really doesn't matter if Che was right or wrong in his efforts to violently – yes, violently – overthrow the governments of Congo and Bolivia. The point is that Guevara had a sexy headshot. And college kids aren't gonna be putting up posters of Dick Cheney or Hillary Clinton in their dorm rooms.

By far, the wittiest backlash against Che-mania has been launched by The People's Cube, a political satire Web site with zero tolerance for the "America Sucks" crowd. The Cube's online Che-Mart store sells T-shirts mocking people who blindly worship you know who.

One best-selling shirt praises Guevara for "fooling middle-class white kids since 1967."

The Cube is way ahead of the curve on the almost certain Fidelmania soon to take place, offering you the chance to brag: "I Bought This T-Shirt Before Castro Died!"

So what makes a totalitarian regime truly hip? Who will be the next dictator posterboy to be enshrined in college dorms next to Che beaded curtains and Che incense?

Perhaps it might be Saparmurat Niyazov. In case you missed his Dec. 22 obituary, let me assure you (with all due respects to Dave Barry) that I am not making this up.

Niyazov, whom I previously had never heard of, was the president of Turkmenistan. Hopefully, the CIA knew about him because he had "massive natural gas reserves" and a "strategic location," according to the San Francisco Chronicle.

So in his quest for total political and social domination, President Niyazov renamed the month of January after himself and renamed April after his mother. He shrewdly outlawed opera and ballet, and all recorded music at weddings.

Following the dictator handbook, Niyazov also commissioned hundreds of statues of himself, including a gold-leafed one that mechanically revolves in the direction of the sun. And he extended his evil talons into the supermarket produce aisle, renaming a melon (!) after himself.

The guy sounds like a good villain for the next Austin Powers movie.

I'm sure wedding planners throughout the Turkmenistan kingdom are now dancing on his grave to pre-recorded music.

Will trendy Niyazov T-shirts catch on here? Nah, my bet is on Saddam Hussein.

In his recent goodbye note to the world, allegedly verified as authentic by The Associated Press, Saddam urged Sunnis and Shiites to embrace "love, forgiveness and brotherly co-existence." He also totally condemned the concept of hatred, arguing that "hate does not leave space for a person to be fair and it makes you blind and closes all doors of thinking."

Hear that, People's Cube? Saddam became a hippie since growing that beard. Can't wait for the CD case.
Darren Garnick's "Culture Schlock" column runs every Thursday in Encore. Reader comments are welcomed

Hillary

Gee, I hope this translates into more "Che is Dead, Get Over it." Tees.


Chairman M. S. Punchenko

Well, I'm personally not mad at Target and believe they should be embraced as our answer to up against the Wall-Mart.

My reasons:

1 - They're a French owned company

2 - They would've kept selling the Che Cases of Hope if it weren't for the fascist.

3 - They have over priced everything

4 - Their logo is red

Need I say more comrades? I mean honestly now, we do have an agreement with them. For every scripted, planned and carefully executed "suicide", Target in return offers a 5$ gift-card to the suicidee's greiving family. It can't get any better and that is why Target should be the accepted department store of choice for ALL revolutionaries (next to Che-Mart and The Peoples Cube, naturally).

Viva La Target! Equal opportunity suicides for all -- with of course the 5$ gift-card!


S.A.F. Marshal Pravda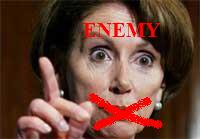 Hillary
Gee, I hope this translates into more "Che is Dead, Get Over it." Tees.
got mine....I think I was one of the first... Cafe Press wasn't going to make them until Red "common sensed" them into submission, and then quickly changed vendors (as I recall).
All good points, Chairman! Target is truly the people's store!

Premier Betty

Quote:
If Osama bin Laden or Hugo Chavez were just a smidgen cuter, they might one day share the same fate as Che Guevara, aka the Hello Kitty of the Radical Left.

We can always force them upon the masses like we do our collective ideology....