Karl Marx Treatment Center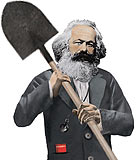 Entire state of South Australia has power black out because of flawed climate change energy policy
The story in a nutshell:
The entire state of South Australia suffered a complete power black out on Wednesday September 28 plugging it's nearly 1.7 million residents, communities and businesses into darkness.
Which brings us to a central question of our times: what is government? Is this government in action? Is Australia suffering from "big" government?
Many years ago this simply would not have happened. People understood that the real governing of society, of a country, is going on within society itself. Government, legitimate government of a free country, is an organic thing taking place in society by the aggregate decisions of a free population.
Government IS the people, but not in the condescending way statists imply. To understand this is to understand the Copernican revolution in political thinking that fueled the founding generation and set them free from the statism of the past, creating a free country based on a completely different idea of what government is.
Today most people confuse statism with government and expect to be ruled. National energy policies and national economic policies are the result of forgetting what a free society is. Statism is the denial of you to your governance.
The result is the slow destruction of our countries and our lives.

Captain Craptek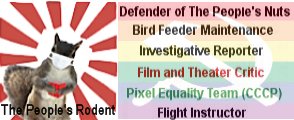 Wait till the climatephobes discover that the energy "harvested" from natural wind and solar sources is creating a growing imbalance in Earth's formerly homeostatic energy systems. Get your winter coats ready, Florida. Prove I'm wrong.