OksanaTheTerrible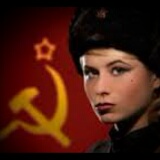 A Huffington Post reporter was surprised to see a Hillary poster so similar to one of Chairman Mao. Comrade, she already dressed like him and she will be the anointed one to bring us closer to Next Tuesday! Look at her loving gaze as she watches a prole toiling her cause. I'm ready for Chillary!!!

Kapitan Kangaroo Kourt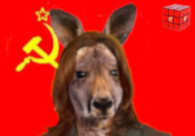 Lev Termen
I did
not
need to see that ... but, better seen with an empty stomach than a full one.