Comrade Stierlitz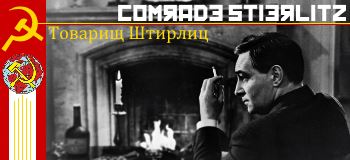 I was clicking through some classic Depeche Mode when I saw this track. It looked pretty damn new, at least compared to the classic tracks, so I clicked on it. I was happy to see that Depeche Mode haven't lost it, and that they've continued to make the same thought-provoking videos and tracks that they did 20 years ago.
Watch this video and really listen to the track. Dave Gahan asks the same question that I've been asking for years and that everybody should be asking - where's the revolution?

jackalopelipsky

Right here, comrade. Cube woke revolution unfolding daily. btw...Depeche Mode cd and the highways of Texazistan taking a ride with my best friend hear you...

Cube woke we make the complex - simple ---and the simple---wise ...for the long term success of the Cube Collective. Of which jackalopelipsky is most grateful to produce Karaokes to push Cube wokeness to victory.

While Jackalopelipsky is new to the Cube...'pelipsky's not new to the Cube. "pelipsky answered phone one day and comrade asks would 'pelipsky be interested in having Red Square speak to certain group 'pelipsky had organized. "Are you kiddin' me?? Red Square" says 'pelipsky wearing her Laika Space Dog - long sleeve t-shirt.

Red Square explained Shake Down Socialism to troops organized by 'pelipsky and then nurtured and trained into even more Cube wokers spreading the Cube Wokeness revolution . See 'pelipsky knows Alinsky's Rule upclose and personal...hence Laika Space Dog - sending signals to Liberal Tin Foil Hats since 1991 - t-shirt. (wink) Like this...