Kommissar Chernobylski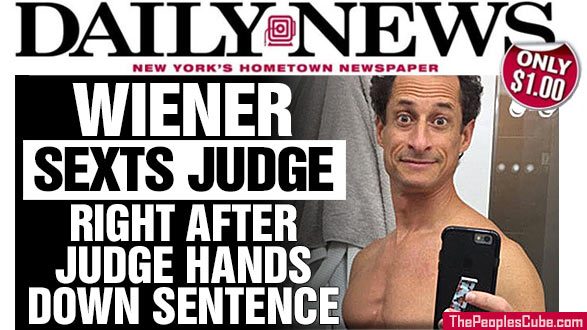 THE TIP OF THE WEINER
New York, NY - Federal Court -
Disgraced ex-congressman Anthony Weiner and soon-to-be ex-husband of Huma Abedin who is ex-presidential candidate Hillary Clinton's "ex-best friend" committed another alleged violation of his ex-membership in the New York BAR, right after he was convicted of a felony following a probe of his wiener by federal authorities.
The judge ordered Weiner to submit himself to the list of child molesters and manufacturers of men's underwear. Weiner's first lawyer had to pull out when Weiner tried to try his own case. The defense team told him to get a grip on himself and to stop making a mountain out of a molehill. Weiner was warned that if he got convicted, he will be disbarred from practicing child law, especially child molestation. He will surely enter the penile colony, will have to surrender his iPhone, black book, ex-governor Spritzer's socks, his soiled underwear, his vast collection of sheep and goat photos, and his erection.
Weiner replied to the latest news: "I was feeling a little stiff today."
TOO HARD TO STOP
Weiner was convicted today for sending sexting messages to underage girls and a young female sheep in Helmund Province that was the wife of the local Taliban chief. The sheep was obviously innocent of any wrongdoing, but the family of the chief stoned her to death anyway for dishonoring the entire herd. Earlier interviewed by reporters, she said she was feeling sheepish about the entire incident.
Weiner lawyered up and denied the sheep story in its entirety. He said he was just goating, er, goading, his detractors who are not as attractive to Afghan sheep and goats as he.
WEINER'S SECOND COMING
Shortly after the conviction was handed down, another warrant was issued for Weiner's arrest for his sending the sentencing judge a sexting that had a close up photo of Weiner's wiener, along with the message: "Up Yours!"
The judge did not find the message funny and called Weiner a schmuck.
Defense attorneys for Anthony Weiner said that Weiner's wiener cannot be identified from the alleged photo. It could be anyone's wiener, said one attorney, dropping his pants to prove his point.
The lawyer insisted the incident cannot be credited for Weiners rise and fall. He added an excuse, "the case was very hard for all." The previous defense team pulled out before they were yanked from the case by the judge. The new team demanded a mistrial, saying Weiner was "hung out to dry" by his political mates.
In light of the latest texting charges, the prosecutor said he will not bite the Weiner. He added "Weiner could not keep it up" (he was referring to the latest charges). Meanwhile the former congressman, looking haggard after the trial, is shrinking.
From the spotlight.
The defense ended the conference by remarking that the entire story was hard to swallow.
A reporter caught up with Weiner's ex, Huma Abedin, who turned at the entrance to her home and said her former husband is a dork and she's getting a divorce and a shower as soon as possible.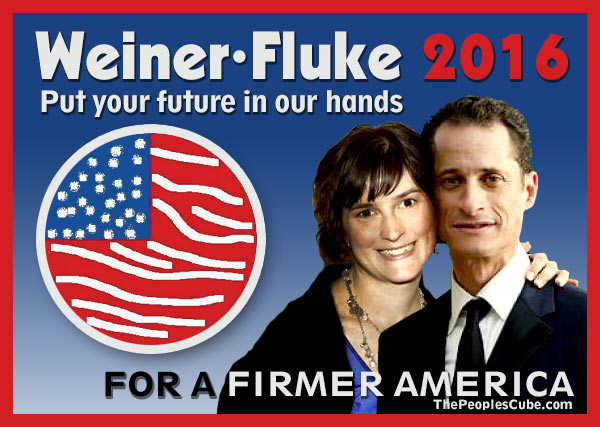 RedDiaperette

A very handy job of reporting. A good candidate for the Putzer Prize.


Genosse Dummkopf

Wait, that putz got away with his blatant sexism?
"girls"? "female sheep"? Pervert shlong, disrespecting the full gender spectrum!

Red Square

There's something about those women in berets...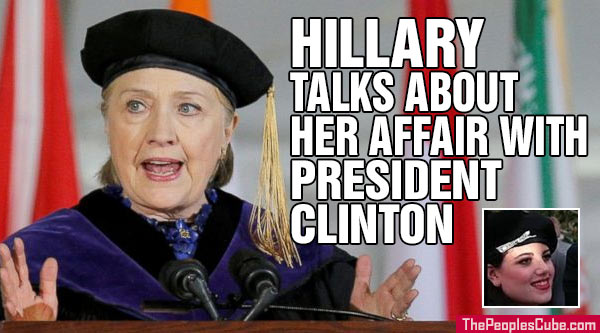 Hillary talks about her affair with President Clinton