Red Square

What if the answer to world peace is not, in fact, global redistribution of wealth, but global redistribution of hair follicles? Granted, this theory isn't any better or worse than all the other unproven theories that are guiding today's world politics, but this is exactly why we should give it a try.
According to my calculations, all wars will end as soon as world leaders begin to trade haircuts in the name of fairness and follicle equality for all.
Wait till the Russian media discovers the power of the race card and comes up with the headline, "Putin was born a poor black child." How can you fight that? With equal redistribution of hair follicles, how can anyone tell who's got the moral high ground?
Below are just some examples.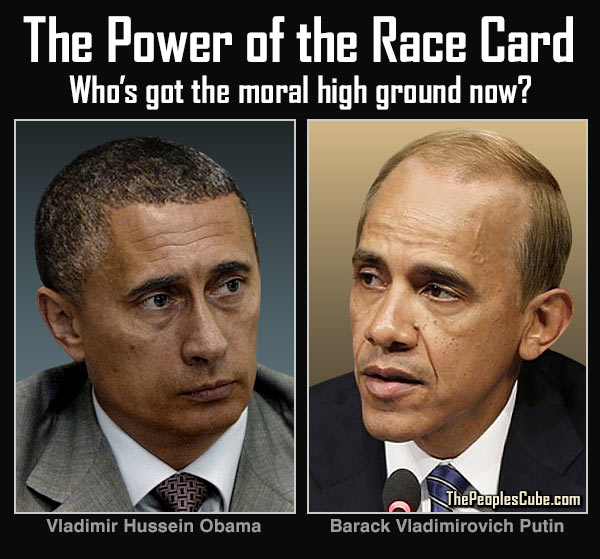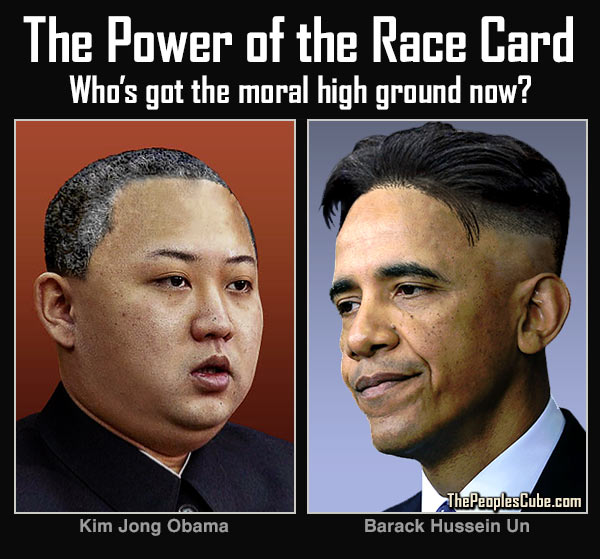 To allow experts a closer look, here are the same portraits in larger sizes: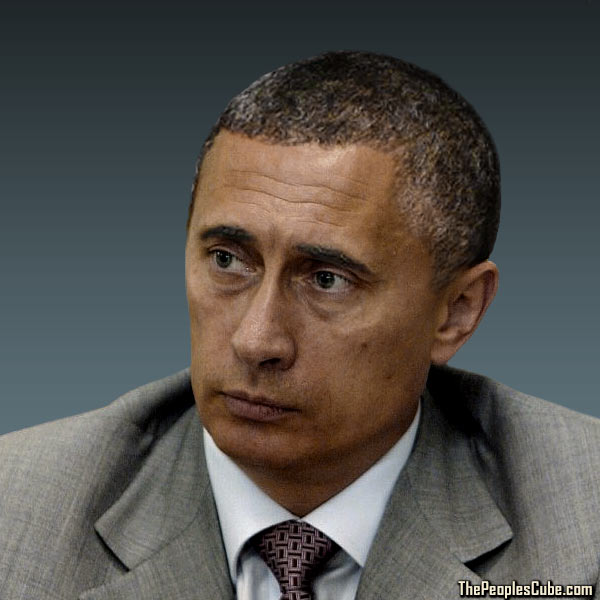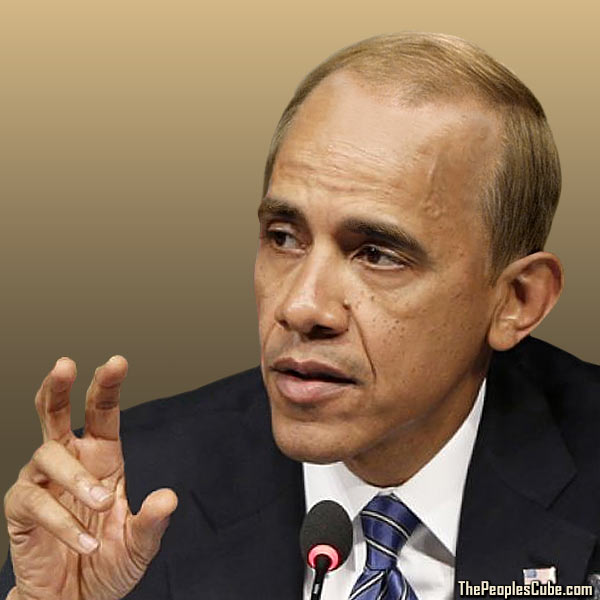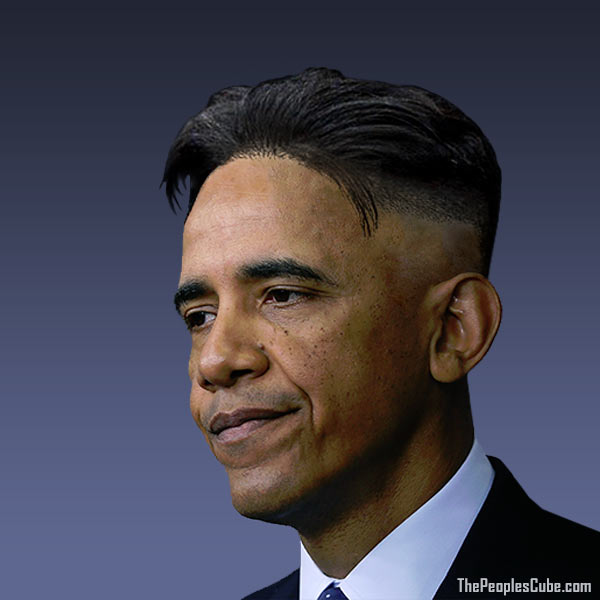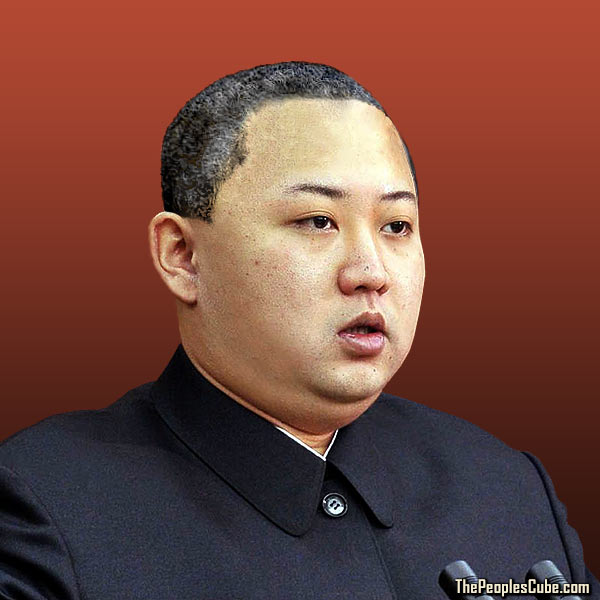 Armenian Radio.

- This is called "reaching out across the Aisle."

- My Hair will have more Flexibility after my election.

- If I had an uncle whose Father had a fifth cousin's nephew, his hair would look like Kim Jong Un's


Captain Craptek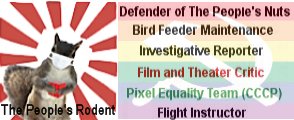 Not only will this knit cap accessory guarantee follicle equality to all comrades, it's also versatile. Just pull it down all the way and it becomes an identity concealing ski mask! It warms your ears on cold winter mornings in the beet fields. It conserves shampoo! And best of all, it screams "I'm down for the cause" to all our brothers in the hood!

El Presidente

From doing "the bird", to giving you "the bird".

Iva Sputnik
Amazing, I can't tell the difference. All brothers under the skin!
In the neverending fight for equality the liberal way, where are the equally flattering follicle exchanges for our fearless brother emancipationists of the Fourth Reich (Muslims)?


R.O.C.K. in the USSA

Me, I wanna see Cher and Biden exchange hair follicles before I'm convinced this will bring about world peace.

But I'm funny that way.

And maybe Sebelius and Kerry could exchange faces - it'd be a perfect fit, and it's done all the time on their home planet!


Red Square

Today's article by Daniel Greenfield explains the similarities and differences between Obama and Putin in a quite ingenious way. I wish I had written that! Well, at least I made the illustration.
Quote:
Obama needs a Republican enemy to keep his people in line. Putin needs an American enemy to keep his people in line. If Obama understood this, he would also understand that Putin is as likely to work with him to defuse the conflict, as Obama would with John Boehner.

Putin and Obama are both deeply corrupt men whose former popularity has waned and are badly in need of distractions. The soft distractions of photo ops with celebrities, impromptu musical performances and hunting expeditions, won't work. So they turn to the hard distractions of war.

The threat that both men face is the same. Their people are suffering and that suffering has been caused in no small part by the culture of corruption surrounding them. Obama and Putin's friends have robbed both countries blind and the American and Russian peoples are waking up to their crimes.

That's why Putin isn't going to play nice. Unlike Obama, his domestic political opposition isn't in a position where it can be blamed for anything involving his regime. He can't declare that his domestic political opposition is waging a War on Women or opposes raising the minimum wage. Too much power has been consolidated for too long for gimmicks like that to work in Russia.

Instead he has to seek his wars abroad.

Obama would like Putin to go away so he can focus on demonizing the domestic political opposition. Putin would like his domestic political opposition to go away so that he can focus on demonizing America. It's the same old game by two reds with law degrees on different political battlegrounds.

Obama thinks globally and acts locally. Putin thinks locally and acts globally.
Read the whole thing, it's well worth it -
http://sultanknish.blogspot.com/2014/03 ... izers.html

darski

I hadn't thought of it this way. most interesting and a perspective we should follow. I am interested in hearing the thoughts of others on this.
You know, my first thought was of Father Prog. ah well, the world goes on.