Ivan Ivanobitch


Glorious Leader brings Hi-Tech to you! Get your X-Ray for FREE™ while Driving... This is Outstanding!
Full-Body Scan Technology Deployed In Street-Roving Vans
By ANDY GREENBERG
As the
privacy controversy
around full-body security scans begins to
simmer
, it's worth noting that
courthouses
and
airport security checkpoints
aren't the only places where backscatter x-ray vision is being deployed. The same technology, capable of seeing through clothes and walls, has also been rolling out on U.S. streets.
American Science & Engineering, a company based in Billerica, Massachusetts, has sold U.S. and foreign government agencies more than 500 backscatter x-ray scanners mounted in vans that can be driven past neighboring vehicles to see their contents, Joe Reiss, a vice president of marketing at the company told me in an interview. While the biggest buyer of AS&E's machines over the last seven years has been the Department of Defense operations in Afghanistan and Iraq, Reiss says law enforcement agencies have also deployed the vans to search for vehicle-based bombs in the U.S.
"This product is now the largest selling cargo and vehicle inspection system ever," says Reiss.
... More...

Boris Badanoff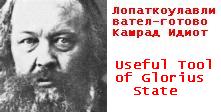 Lookie! Lookie!

Document-challenged Democratic voters on the way to the polls!


Fraulein Frankenfeinstein

I look much thinner than I realized! (and I'm so *%$#! relieved my Get Out of the Gulag Free card came through in time)


Vladimir_Scratchanitch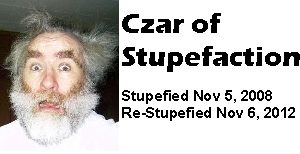 Judging from how many straps are over the load, I am guessing it was a load of hay bales.

My second impression is that the scanner also took off all their clothes, and this had to be through one layer of hay bales.

My third thought is that it had to be hotter than hell in there, so maybe they didn't have any clothes on.

My fourth thought is, there was room for 3 of them in the truck cab, and all hay trucks need "lumpers" to unload the hay. Which is OK, isn't it?

These aren't illegals at all. They are just lumpers riding in the crew quarters.



Comrade Whoopie

I'm sure it won't be long before the cops drive around suburban streets at night peeking through the walls of the houses for pot gardens, guns and stills.

(er, not that I have anything to hide)


Grigori E.R.

What a marvelous development for
Healthcare
and Eco-Friendly to boot. With these street-roving vans, the x-ray machine comes to you instead of you wasting precious gasoline to drive. Will the Wonders of Obama ever cease?

Fraulein Frankenfeinstein

Comrade Whoopie, after the last gulag party, where you tore your clothing off to go "dipping the skinny", we know you have nothing to hide.

Comrade Grigori, definitely no. There are too many Wonders of Obama for them ever to cease. We can look forward to his perpetual reign as President and keep counting those Wonders.