Mikhail Lysenkomann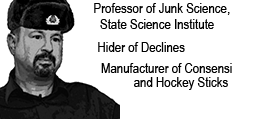 Sigh. Yet another bombing attack, obviously caused by Global Warming. And George Bu$h.
Or is it all caused by Global Warming and Donald Trump these days?
WHEN ARE WE GOING TO GET SERIOUS ABOUT STOPPING GLOBAL WARMING??? WON'T SOMEBODY PLEASE THINK OF THE CHILDREN?
Oh, wait. This just in: Our most equal Comrade Mayor De Blasio says, "Nothing to see here, Citizen. Move along." Oh well. I guess it's nothing.
De Blasio: No Evidence that Explosion in Manhattan Is Terrorism

Comrade Stierlitz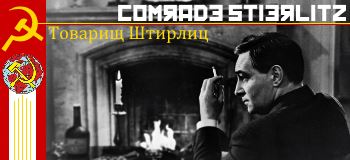 Komrade Mikhail, I don't know about you, but I wouldn't talk about Reichs and bombings in the same sentence. If you don't believe me, look up "Messerschmitt ME-264". Just imagine what they could do now!


Commissarka Pinkie

In addition to climate change, I'd say it's also time for another "national conversation" on the necessity for common sense gun safety laws. Too many guns on the streets also contributed to this explosion!


trashmouth

Why, this would be the perfect time for the glorious Mayor of New York to set up a crowd funding website so that donations can be made for the accused legal defense. I am quite sure somebody could come up with a rather clever name….


Ivan the Stakhanovets

Commuter lives matter!


trashmouth

Ivan the Stakhanovets
Commuter lives matter!
Perhaps Terrorists Lives Matter!

....You see, although our dear President's motorcade later passed through 23rd street, the location of the so called bombing

incident, our dear leader has delayed any comment wishing only to have a good night sleep before going to the Gramercy Park home of restaurateur Danny Meyer and his wife actress Audrey Meyer to attend a Hillary fundraiser. The fund raiser was badly needed in order to win the hearts and minds of a few remaining liberals that

don't already see her as a kindred spirit. By having the President refraining from issuing a statement about the bombing incident, would in fact give Hillary another psychopathic murderer whose freedom she could campaign for. You see, championing the hopeless causes of terrorists and our societal throwaways allows our beloved Hillary, celebrities and liberals of all stripes to be worshipped and adored within the glorious world of "Next Tuesday™!