European Socialist

Premier Betty

AAAAUUUUGGGGHHHHHH!!!!! My eyes! I think I've gone blind!

Jeannine Pirro
"Why yes! I have my Hilldo in this bag right here! Why do you ask?"


bohemianlikeyou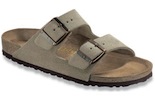 Are those archived secret documents in your pocket or are you just happy to see me?

The Probie
Um...

"Bush drowned and hundreds frowned!"

er I think that's it...


Commissar Vladimir Ivanov
Why yes, I'm much more available than my husband, the President of Intern Relations. When do you want to meet up? Gee, you're hot, by the way, more than Bill, I say.

Kommander Kenneth
Do I detect eyeliner and lipstick?
It must be a trick of the light.


General Confusion

Why yes, Hillary, I am younger than you!


Comrade Whoopie

"Can ya believe it? The chump actually asked me if I wanted to be his Vice President."