Kelly Ivanovna/келя ивановна
The glorious Soviet poster below was part of a friend's flickr stream. He says that it reads, "Careful of the Shovel" but I wonder if the Cubists can think of better slogans.

General Confusion

The lunch shovel is here, eat up!

Major Mistake says Get while it is still warm!!


DaveFilms

Did you fart~ski?


frankthekulak

To heck with the original komrades! With Flat FLOTUS in the picture, who cares what it says.

General Confusion

Is the OSHA sign supposed to read O shat! Past tense?

Major Mistake says: Could be!


Commissar_Elliott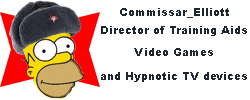 Working with shovels might break necks. Why risk it?


Comrade Ogrrre
Spreading nasty facts about Ear Leader can get you a shovel in the mouth from The Truth Squad.