Laika the Space Dog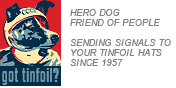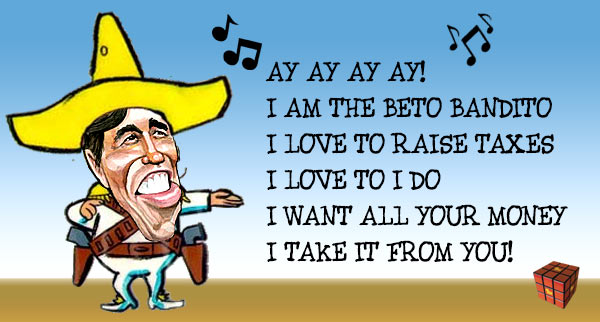 It would be glorious to have a mariachi band with huge sombreros follow around Beto's campaign stops and sing this song.
Ay ay ay ay!
I am the Beto Bandito
I love to raise taxes
I love to I do
I want all your money
I take it from you!

Ay ay ay ay
I am the Beto Bandito
I love to disarm you
I love to I do
I grab all your guns
And take them from you!

Googie
Absolutely magnifico!


Callmelennie
Salutations and felicitations be upon you, Komrade Kanine.

When you had posted a mere single item in six and a half years after 4200 posts in the previous eight, I naturally feared the worst ..... that you had simply decided to go on an extended leave of absence which would be ended at some indeterminate date in the future


Groucho Marxist

Arrrrriiiiba Laika


jackalopelipsky

Let's all make some frito pies in the single serve bag to support Beto for something...like has that guy like ever worked anything other than elected office? It's kind of perplexin' to the mythical horned rodent that anyone would think Beto is top, TOP management material...but it is a mythical horned rodent doin' the thinkin' here. What could 'pelipsky know..'pelipsky's spent the last 30 years getting mental spa treatments in this fine institution's basement treatment room.