Callmelennie
Is drawing blank, Komrades on new anthems of praise-heaping for our Empress Hilarius Seizure (is most groan-making pun, da?) so I give you this jaunty song from Islamic swing era sung by al Akhwat al Andrusiyyah -- The Andrewsian Sisterhood.

And as we now know from our mandatory Quran study group, "Fatihah" is the Sura most commonly used by our Islamic comrades in their daily prayers



He was a gospel singer down Medina way
He made them clap their hands, then sinful hips would sway
He was a-risking ol Allah's ire
Then a mullah showed up and he was warned of The Fire
He's at the central mosque, a-crooning Fatihah
He's the Sunni croonin' Sura boy of Minaret B

They made him call the prayers in land of ol' Wahhab
He really brought in on in style that wasn't drab
The ol Sharif couldn't understand
Why believers jumped up and started clapping their hands
And now believers dance when they hear Fatihah
He's the Sura purrin' Sunni boy of Minaret B

Al ham, al ham, al ham-dulilahi, ham
He belts out "Allahu Akbar" ... in kuffar* rhythm
He can't pray his lines unless the bints and their hips are swaying with 'im
He makes believers clap when he does call to prayer
He's the Sunni moonin' Sura boy of Minaret B

He was OUR Sunni croonin' Sura boy of minaret B
And when he does Sunni croonin' suras
Just might be a blasphemy
And when he prays, the believer shout "Allahu Akbar"
He's the Sufi woofin' Sunni boy of Minaret B
Ham, ham, ham, ham-dulilahi, ham-dulilahi, ham, ham
They shout "Allahu Akbar"
He cant pray "Falaq" unless the gals and their hips are sinnning with him
A-a-a-and believers clap when he does call to prayer
He's the Sura purrin' Sufi boy of Minaret B

He got believers shaking down in ol Riyadh
Now he's off to Mecca so he can play the Hajj
The ol' Sharif he just don't like
So he ended that gig by calling an RPG strike
And now they grind their heads when they pray Fatihah
No more sura purrin' Sunni boy of Minaret B

Allah, Allahu Akbar
Allah, Allahu Akbar
Allah, Allahu Akbar
Allah, Allahu Akbar
And now they kiss the dirt, when they pray Fatihah
No more Sunni croonin' sura boy of Minaret B

*(From Peoples Glossary: Kuffar, kaffir -- infidel, pagan)


Groucho Marxist

Comrade.... How did I miss this delightfully equal ditty?


Callmelennie
Am not privy to inner machinations of Komrade Groucho's brain so am unable to ascertain why he missed parody of cruel and cynical song which mocks travails of peace loving jazz musician who is forced by warmongering government to turn his trumpet into instrument for capitalistic aggression on peace loving, Shinto-Buddhist peoples of Japan, who are simpply striving to foster stronger economic ties with their Chinese and Malay hemispheric partners

Perhaps title was too short? Or the Comrade was unaware of song that is beink parodied? (Is making best sarcasm, da? ... as identity of Original Song is obvious even to warmongering simpleton, Forrest Gump)


Callmelennie
The recent spate of songs of praise to People's Pants-Dropper Anthony Weiner has left me thinking about a related issue, "What if Doris Day Had Been Muslim." (See what I did there, Comrades. Is called non sequiturnski)

I am sure that if she had converted to Islam she would have sung* .....



When I was just a little girl
I asked my mullah .. what is my fate
Will I taste Hellfire .. burnt to a crisp
Here's what he did relate

Que sura sura
Whatever Nabi, Nabi
The truth's in Rasool's Hadeeth
Que sura sura
What's Nabi Nabi

When I turned twelve, became a bride
I asked the old sheikh, what lies ahead
Will we see End times, Twelfth Imam days
Here's what that blind sheikh said

In. Sha. Lah, Allah
Whatever he wills, will be
To plan is a blaspemy
Inshallah, Allah
What he wills, will be

Now I have martyrs of my own
They ask their father, how will it be
Will I earn virgins, after my death
He laughed hysterically

Que sura, sura
However houri, houri
The Zionist plot will cease
Que sura, sura
If houri, houri
Inshallah, Allah

*(And she would have been called "Yasmiin Yom" ... and I thank you)


Callmelennie
While I'm waiting for my Hillary bashing muse to return, Comrades, how about one more classic from the Islamic swing era, this one by Ol' Druze Eye himself, Farouq Sinatra. Here's the Sultan of the Board professing his faith like a shaykh



Yassir, that's my Nabi
Nasser, I dont need Rebbe*
Rasool, he's my Nabi now

Yemen, I'm incited
Oman, not one to Shi'ite it
Your neck, may just smite it now

By the way, by Brunei
When I bow down with believers I'll say

Yassir, that's my Allah
Nasser, he aint The Smallah
Yassir, there's no god but him

By the way, why The Bey
When I beat down on the kaffirs, they'll say

Yassir, that my Allah
He's now, the god I follah
Yassir, he's Al Akbar now

*(More definitions for maximalization of the People's mirth .. Rebbe -- an alternate, Yiddish spelling of the word "rabbi", sometimes found in song parodies which need a rhyme for "Nabi")


Googie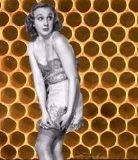 My Dear Comrade Callmelennie! So VERY fine! So very equal and Masterful!


jackalopelipsky

Comrade Callmelennie, thank you for taking us back to those heady days when Islam was the religion of D-Day. The same religious philosophy of a nation able to send men to the moon....and back. That back part is the real proof of philosophical superiority. Which is why today's Islam dynamites evidence that any other religious philosophy existed. Getting "back" to The Future is where it's at...as you, dear Karaoke Hoodlum Callmelennie, so aptly pointed out in those great hits of islam from the past when Amerikka was great!

forelock tug,
Jackalopelipsky
#BR 549