Red Square

This isn't a People's Cube production, but it deserves a place in our People's Karaoke section. Made by Dan Joseph, it first appeared on
MRCTV.org
. The lyrics are shown in the video.
JIHAD ALL NIGHT

Kelly Ivanovna/келя ивановна
There is no truth to the rumor that the word "Jihad" was made up by Ringo when he was complaining about how late a recording session went, by the way.


Comrade Stierlitz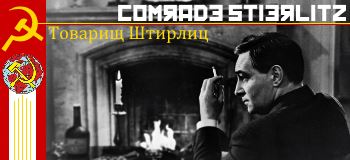 I-I-I wanna to rock n' roll all night...
...And jihad every day!


Groucho Marxist




It's been a jihad fight, and I've been killing infidels
It's been a jihad fight, I should be praying on my rug
And when I get prophet on I find the fatwas to do
Makes me jihad al night

You know the Jihad way will get you bloody a killing things
And it's worth it just to hear you pray you're submitting to Allah's way
So when I hear you cry and moan, It's with your blood I atone
I scream Allah Akbar

With vest bombs, everything seems to be right
With vest bombs, feeling them holding me tight, tight

It's been a jihad fight, and I've been killing infidels
It's been a jihad fight, I need be praying on my rug
And when I get prophet on I find the fatwas to do
Makes me jihad all night

So when I hear you cry and moan, It's with your blood I atone
I scream Allah Akbar

With vest bombs, everything seems to be right
With vest bombs, feeling them holding me tight, tight


It's been a jihad fight, and I been killing running dogs
It's been a jihad fight, I should be praying on my rug
And when I get prophet on I find the fatwas to do
Makes me jihad all night
You know I kill all night
You know I kill all night


Callmelennie
If I may, on bended knee, with fear and trembling, beg the indulgence of the Collective, I shall now post a tweak of a song first written by First Comrade Square himself -- "I'll Follow Islam"



One day, you'll look .. jihad has won
For the mullahs now reign, so
I'll follow Islam
Some day, you'll cry .. Allah's The One
Now from pork I'll abstain, as
I follow Islam

And now the time has come, and so Islam
Has prevailed
And though I lash a friend, in the end
She will veil

One day you'll find ..The West is gone
Now it feels like Bahrain, as
I follow Islam

Yes the whole world's deranged, so
I follow Islam

And now the time is near, and so Kaffir
You must go
And if I cleave a hand, in this land
You will know .. that

One day, you'll find .. prostration's fun
Now they call me Hussein, as
I follow Islam

And Al Mahdi brings pain, so
I'll follow Islam


Comrade Stierlitz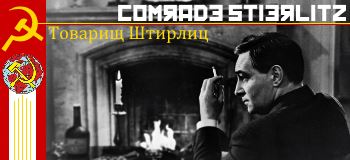 I don't like the Beatles, but here ya go



Imagine there's no Christians
It's easy if you try
All women below us
Above us only sky
Imagine all the Muslims
Killing Infidels

Imagine there's no Infidels
It isn't hard to do
Nothing to kill or die for
And no other religions too

Imagine all the Muslims
Living life in peace

You may say I'm a dreamer
But I'm not the only one
Someday, you'll be forced to join us
And the world will live as one

Imagine no Jews or Atheists
I wonder if you can
No more infidels for us to die for
A Muslim Brotherhood of man

Imagine all the Muslims
Conquering all the world

You may say I'm a dreamer
But I'm not the only one
Someday, you'll be forced to join us
And the world will live as one