Red Salmon

It is a miracle! It was only weeks ago when His O'liness (PBUH)
visited
the Alaskan People's Republic to cure Global Warming. This morning I poked my head out of the old igloo and was greeted by this glorious sight:
Snow in Alaska? Is this news? It is when it is almost a month early. Only His O'liness (PBUH) could bring about this wonderful change! Think of it, an extra month of winter! More time to grow the winter beets.
I would have gone down to the Coastal Trail to see how far the ocean has receded, but traffic was snarled.
Making Jelly of the Current Truth ™
Red Salmon

Konservative_Punk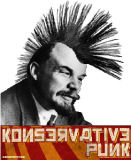 Hopefully the iced over rivers will not impede your spawning ritual Red.