yuri trotynov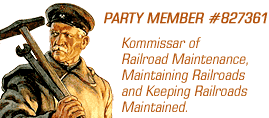 After being denied 501(c) status for their charitable, educational and community organizing work the NBPCAP(New Black Panther Community Assistance Program) has been forced to seek public funding.
In their efforts to free the St. Louis skyline of the Gateway Arch and assist in easing the overly burdensome payrolls of the St. Louis Co. prosecutor's office and the Ferguson Police Dept. comrades Brandon Muhammad and 'Brother' Olajuwon Ali were forced to wait until one of their girlfriend's EBT cards was replenished to complete their mission.
Lacking the funding to facilitate the termination of employment of St. Louis prosecutor Robert McCulloch and Ferguson Police Chief Tom Jackson and continue with their renovation of the St. Louis Skyline the two are now on extended leave from the NBPCAP and could not be reached for commit.
http://www.usatoday.com/story/news/nati ... /19590121/