Commissar L.R. Star

Comrade cube infiltrates the white house.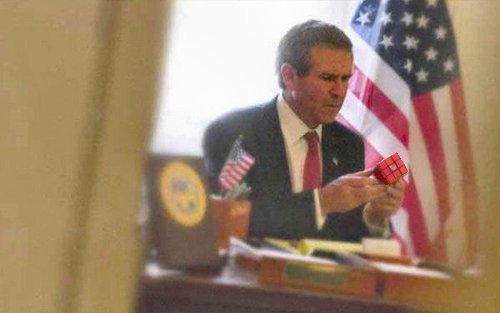 Premier Betty

"How the hell did this get in here?"


KR2004

"Dang, I wish I didn't lose that manual."


Navigator

Nav lets one slip out his fouled undergarment once again.


RedtheProgressiveFox

How did the war-criminal get his hands on the peoples most beloved object????? It is unclean now!! Somebody purify it with the heat of Global Warming™!

[Off karacter]

Execellent photoshopping.


Commissar L.R. Star

Thanks... I thought it quite amusing


Karl The Krony Kapitalist