Ivan Betinov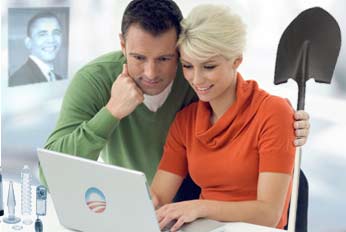 Dear Democratic Party Contributor:
Our records show that you have not yet made your contribution to President Obama's Reelection Campaign Fund. The good news is, it's not too late for you to do so. It is very important that you send your contribution in as soon as possible, and forward this to everyone in your e-mail address book. If you break the chain, bad luck will befall you in less than a week.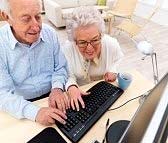 Tommie S. of Shreveport, LA broke the chain, and his business was audited by the IRS for the last ten years.

William R. of Sioux City, IA broke the chain, and BATFE agents found five hundred assault rifles in his garage.

Samantha K. of Cincinnati, OH broke the chain, and the FBI found her stash of child pornography on her office PC.
On the other hand, donors who responded within 24 hours and forwarded the message on to at least 50 friends were blessed with good luck and fortune.
Jeffrey I. of Washington, D.C. contributed $50,000 and passed the message on to 5,000 people, and his company received full tax exemptions for 2010.
[i]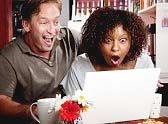 [/i]
Steven S, of Menlo Park, CA bundled $500,000 and passed the message on to 7,500 people, and his wife's law firm collected $2.4 million in fees connected to the Department of Energy loan he helped procure for Solyndra.

Bertha L. of Philadelphia, PA contributed an undisclosed amount and passed the message on to 400,000 people, and her organization received a $300,000 grant to register more democratic voters.
So please, for your own good, send in your contribution and pass on the message within 24 hours, or bad luck will follow.

Czar Czar

After spending the last 7 hours fighting off the Trojan virus I got when opening this email, I sent my life savings to the Obama campaign via the prince of Nigeria's bank account. Do you think I stand a chance to get a t-shirt or something? (to share with the Collective, of course...)


Great Stalin's Ghost

I've been occupying Wall Street (in Detroit) demanding that my contribution to Obama's reelection campaign be paid for by redistributing the wealth of those rich capitalists who have the unmitigated gall to earn their living by being employed.


Ivan Betinov

Bolshoi spaceba to the more equal comrade who added the illustrations.


Zampolit Blokhayev

Thank Lenin that we have the Civilian National Security Force (formerly the IRS and SEIU) to "help" with the collections!


Khruelchev

Comrades, better than bourgeois capitalist money, I have contributed numerous voting relatives and their ancestors to democratic voting roles and, thanks to party approved disguises, will vote for each and every one of them next election! Who's the good democrat!
The World of Next Tuesday™ awaits!

Apparatchik Unkulturny

Not to worry if this message is late in reaching you! Is NOT the fault of the Central Committee! No one has been sent to Re-Education Camp College (except maybe three or four comrades who had been found slacking their other duties! - But totally unrelated!)

If you have ever made a "donation" to a Democratic Peoples' Revolutionary Candidate using a Credit Plastic Peoples' Convenience Card, we have already decided what your new donation will be, and have charged your account with the appropriate amount. [And by the way, you really... really... really should not be keeping so much wealth hidden from your Peoples' Collective...]

You may challenge the amount, but keep in mind that we know where you live, and besides the weather is turning colder around 2-3AM, which is our preferred Visitation Hour...


Red Digest

Clearly "William R". is a central distributor of "Fast and Furious" guns. Iowa? Who would have guessed?