New Paradigm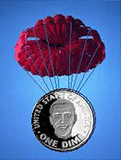 I'm curious to hear everyone's thoughts regarding it.


Laika the Space Dog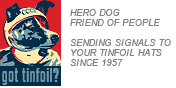 If we can pay hundreds of billions if not a trillion on Generational Welfare (aka the failed 'War on Poverty") we can take care of these people. Actually we should take care of these people first.


Karl Marx Treatment Center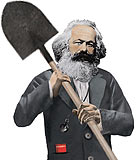 Mystery item No. 1
IOTW - Shep Smith

New Paradigm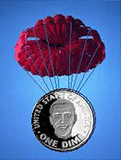 I agree with you
Laika
.
Rich

.....There is something to be said for wanting to care for the emergency workers who've been sickened because they went to help out, but then again, as many of them have said, they responded not for money but to help. It was because our country was under attack that we came and because people were in need. It was done without the expectation of pay or anything else....


IOTW - Shep Smith
I can appreciate this. I saw many who volunteered to help instinctively. It wasn't their job. If it was they would have the benefits that come with it. NYC employees had to do it, that's how you can look people in the eye with our benefits. Those that helped may not have anything close to it. Those that experienced the worst of working NYC earned the benefits of a NYC employee.
No doubt it's a bloated bastard.