European Socialist
Look at http://www.votehillary.org/

Premier Betty

Look at all the useful idiots in that picture....


Very Large Bear

A free (Meaning at no cost) bit of intelligence : Photographic evidence of Nazional Socialisti power kabal. This must be prevented at all costs: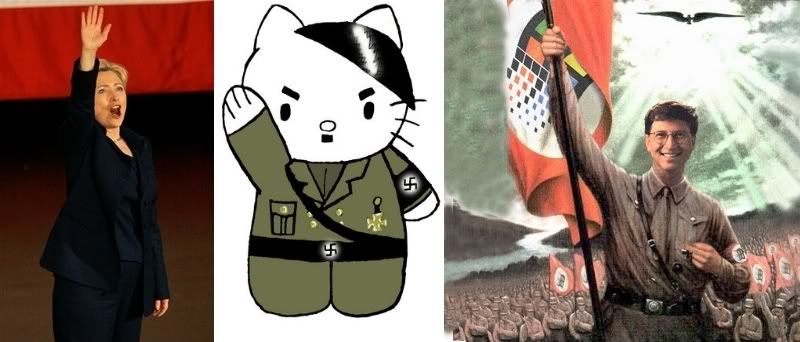 Premier Betty

Yes! Hello Kitty Hitler and the Windows World Domination Army! It's too good to be true!


Comrade TankoGrad

Ahhh!!!! The attack of the "Gudden Tag" Kitties!!!! Run.. Run and hide from the devestation to come!