Antonio Salazarinski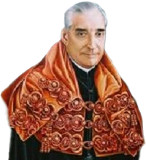 At least
846 Dead People Tried to Vote in Michigan's August Primary
— 10,694 Votes Rejected
Naturally, the ReThuglicians are at it again, this time they are blocking the dead from being able to vote in Michigan.
Michigan clerks rejected 10,694 mailed ballots during the August 4 primary.
Of those, 846 ballots were not accepted "because the voter was dead," the Detroit News reported.
Further, 2,225 ballots were denied because there was no voter signature on the envelope, and 1,111 votes were discarded because the voter moved to a new address after submitting the ballot. The state claimed the dead voters died between the time they submitted the ballot and when it was counted.

RedDiaperette

These Michigan clerks who rejected the deceased citizens' ballots are obviously guilty of thanatophobia and should be arrested for hate crimes.


Kapitan Kangaroo Kourt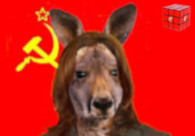 This goes to show that one must be absolutely clear when creating a last will and testament and that, aside from willing all your 'possessions' to the Party™, which are not really yours anyway - the Party merely allowed you custody and Party™ directed stewardship of said 'possessions' as a reward for Party™ loyalty - one must be absolutely clear in ensuring that your vote also goes to the Party™.


Genosse Dummkopf

A
true
Big Gov would've regulated that affair already.
Freshly dead masses should be declared fickle or swing voters. After all, some of them may yo-yo between half-dead and then back-to-life-again state. Others, overly busy with their dying, shouldn't count as serious voters.
Only Big-Gov-certificated, reliably dead comrades should count. Like, dead before Dear Leader's 50th birthday or sumptin. Next comes bonus morbus, by centuries: Dead since 20th/19th/18th.. century? Here, your cross/hanging-chad/whateva is 2/3/4.. votes worth!
And then the deluxe category: Dead since at least 314 years! Now: Your district is 2.718 korrekt votes short? But you have a deluxer? Bingo, xzir weighs 2.718 votes!
... yet here you have that bungling troupe around Trumputler. (Bannon!) And what do they do? Instead of regulating thanato-voting, they rob USPS of all zeyxir stamps!!!
G

REAT

T

RANSFORMATION

NOW!

Ivan the Stakhanovets

We can do better, and mail in voting is the answer! All of those soon to be unemployed Census Enumerators just need to start taking the names of necro-voters from the local cemeteries, and affixing them to the pre-printed registrations, and then peel off the carbons for the ballots to mail at the right time. Dammit that's what they're trained to do, document who's where. Lets get those numbers up, people.

It's just like with our undocumented voters coming by trainload from the south... if you can't change voters minds, get new voters,.


Cradle to Grave Marxist

Ivan the Stakhanovets
We can do better, and mail in voting is the answer!
More importantly, we must protect the dead by keeping them at home in November. Mail in voting is protecting the lives of the dead voters.