Red Square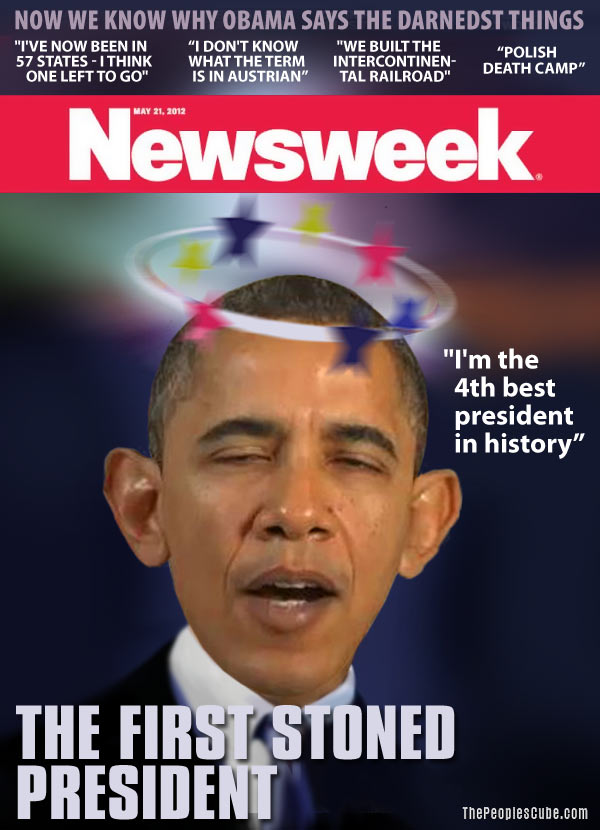 Now we know why Obama says the darnedst things:
"I've now been in 57 states - I think one left to go"
"I don't know what the term is in Austrian"
"We built the Intercontinental Railroad"
"Polish death camp"
Below is his explanation of the latest gaffe: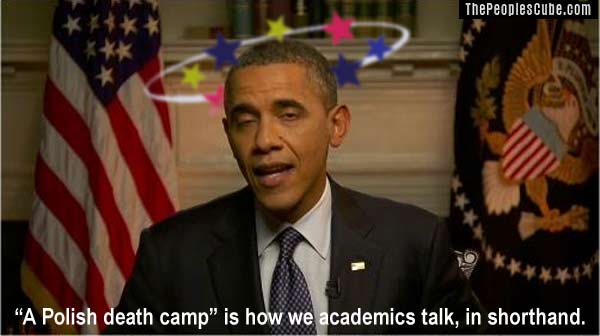 Red Square

Actual raw footage from which Newsweek made the cover. Ripe for a caption contest.
Obama: The Prophet of Choom

I must give credit to
Robert Fine
, who emailed me with an idea of putting stars over Obama's head. I started making one such picture and one thing led to another...

TheFineReport.com

FUNNY -- BUT NO JOKE. IT ACCOUNTS FOR EVERYTHING.

El Presidente

smoke-091.jpg


Dr. Chicago

Comrades,
I have often thought that Hail To The Chief is such an imperialistic melody. It's time to replace it with a more fitting song for The One. I propose, with the Politburo's permission this catchy little tune as it is more befitting of the times and Dear Leader's capabilities.
http://www.youtube.com/watch?v=EvGJvzwKqg0
I remain,
Dr. Chicago

Great Stalin's Ghost

Hey dude, should I take the red pill or the blue pill?

Oh, no, I'm so stoned, I'm posting this on the wrong thread.

Whatta bummer, dude.


Vladimir_Scratchanitch