Nomenklatura-climber

Dear Comrades,
The Vanguard of the Socialist Democratic Party of the USSA, better known as Militant Atheists, are courageously fighting for the rights of workers and peasants in the American military to be
liberated from the oppressive presence of religion in the Armed Services
. Under direction from the White Fortress, officers are learning the Socialist principle of eliminating all public religious expression in keeping with the doctrines of Marxist-Obamism.
Officers in the military know that their chances of advancement hinge on their ability to suppress religious expression, especially the worst kind: proselytizing and openly discussing religion as a believer. To actually believe in religion is Bourgeois and reactionary, but it is far worse to express such contemptible beliefs spread them to Young Socialists new to the services from their official public school education as atheists.
"Someone needs to be punished for this," Comrade Mikey Weinstein told Fox News during an official denounciation. "Until the Air Force or Army or Navy or Marine Corps punishes a member of the military for unconstitutional religious proselytizing and oppression, we will never have the ability to stop this horrible, horrendous, dehumanizing behavior."
The most appropriate punishment should be burning at the stake, to give Christians and other counter-revolutionaries a taste of their own medicine. As the enforcement arm of Imperialist oppression, they once came after us with their accusations of heresy and witchcraft, but now we will go after them and show them how a proper purgation is accomplished!
Comrades, our young people entering into military service must not be corrupted by religion. We all know that the Party inculcates people with
proper secular morals and values, which the US military under Comrade Party Chairman and Future President Barack Barackovich Obama has come to embody
. Once religion is fully eliminated from military culture, then we know that our service-persons will serve the State with the correct attitude and thinking, which is essential above all else.
It is imperative that the Masses rally to Comrade B. B. Obama's call for
a society without prayer and other religious expressions, particularly Christianity
. The military must be pressured to turn over service-persons guilty of religious crimes, such as proselytizing and evangelization, to Party-supervised tribunals for immediate punishment and mandatory reeducation.
We salute those
loyal officers who have now begun this important process of political education within the Armed Service
, but we will not rest until our military is properly purged of all such pernicious religious influences and military culture is thoroughly secularized.
Burn the Christians and other unauthorized religious persons at the stake! Liberate the People from the Oppressions of Religion!
Faithfully submitted to the Collective of the People's Cube,
Comrade Nomenklatura-climber
Dialectical Progressivism Translator

trashmouth

Why don't we make it politically correct and offer beheadings or stonings instead!


Dedhedvedev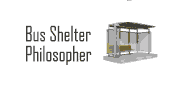 "There are no atheists in foxholes." --Proverb

There are no foxholes in the World of Next Tuesday™ . Everything will finally (and permanently) be deemed perfect, just like Dear Leader Obama.


Dig4Utopia

T

his does NOT mean that you no longer have to confess your
THOUGHT CRIMES weekly to the P

ARTY

!
Have
YOU
withheld a THOUGHT CRIME - Comrade??
The PARTY wants to know...

Anyer Marx


UnifiedInformation

Dedhedvedev
There are no foxholes in the World of Next Tuesday™ . Everything will finally (and permanently) be deemed perfect, just like Dear Leader Obama.
May we add, comrade, that another reason why there will be no foxholes Next Tuesday is because there will be no privacy, real or implied. Everything and everyone shall be out in the open for all to see, or at least under the watchful eye of our Supreme and Glorious State and their allies. This will ensure that faith of any kind shall be snuffed out in both public and private in the name of equality, tolerance, and democracy!
PRAISE BE TO THE REPUBLIC!

John Frum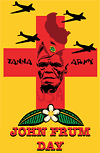 Obviously our comrades are right. Christianity is a reactionary religion. Comrade Antonio Gramsci (an Albanian) definitively proved that.

Our comrades soldiers can freely profess the revolutionary religion, that is Islam.


R.O.C.K. in the USSA

Comrades, comrades - it's not that RELIGION needs to be abolished, it's that CHRISTIANITY and JUDAISM need to be abolished!

There's plenty of room in today's diversely tolerant world of NextTuesday™ for, say, Islam, the Religion of Peace! And most other religions are fine too. Just NOT the Juice or the KKKristians.


UnifiedInformation

Our deepest apologies, Comrade R.O.C.K. We should have made that clear in our previous post. However, we are in lockstep agreement that the elimination of those two Unmentionable Belief Systems will indeed create a most democratic and equal society.

Raum Emmanual Goldstein
Dedhedvedev
"There are no atheists in foxholes." --Proverb

There are no foxholes in the World of Next Tuesday™ . Everything will finally (and permanently) be deemed perfect, just like Dear Leader Obama.
Well OF KOURSE there are no Foxholes in the World of Next Tuesday... Wasn't it General Patton who deklared that "When you dig a foxhole, you dig your own GRAVE!"?
FORWARD!!!

Jíbaro

Dear Nomenklatura

:

Your equating of the Spanish Inquisition to our Progressive culling of the herd (the Gulag Archipelago, Mao's cultural Revolution, Stalin's Purges, Stalin's Great Collectivist Experiment, Pol Pot's Cambodia, etc.) shows great ignorance of basic math, and total disdain for the genocidal prowess of Progressive Atheist Regimes.

We achieved in less than 100 years (170 million deaths) what the Inquisition would achieve if had been allowed to exist for 3,000 years.

I would take a math course if I were you, but rehabilitation for you may be beyond reach.

Yours truly, and ever nursing a wound in his head, Jib.