Marion D.S. Dreyfus

Forsooth! He most High is surely crushed
A
nd in Shushan, DC, there is wild wailing and tearing of garb, for the opponent of choice, ye Israeli Bibi, hath prevailed over the hundreds of enemies sent to sink his election prospects, over the millions of our tax dollars squirreled into Israel in contravention of the statutes in US documents and laws.
Yea, there is gnashing of pearly whites, and savage cries to The One, who must now surely curse his misfortune, to have to deal--Aiieee!--with the forsworn enemy, Primus Ministerius Benjamin Netanyahu, of the young state, Israel, he who is denominated Bibi, for the balance of his unhinged, turbulent, deranged and damaging reign in the States of United, those 57 states of the former united.
Obama's plan hath gone afoul, and none there is can wrest it true and aright.
There is sackcloth and ashes strewn everywhere in the formerly cherry-blossom pathways of the Messiah.
The unblemished White Mansion is heard from afar, with keening and travail issuing from the Rose Garden, from the Situation room, from the innards of the Oval, where stomach rumblings and curses mix in an unholy broth of hellish despair.
Woe is O. O is woe.
Obama's plan hath gone afoul, and none can wrest it true and aright.
Oh: Woe is O.

Battlebot Potemkin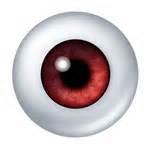 So THAT'S what that whining noise from the southeast is......(hee hee)


Neotrotsky

Agree Comrade,


Furthermore, there will be no mention that
the position of Papa Obama and Iran


helped to push the election into Netanyahu's arms


Pamalinsky

No popping of Champagne corks? Bummer!

Well, what about popcorn? With corn oil and salt? Yummy!


Red Square

Here's some commentary on the Leader of the Free World - with a twist. Keep watching - the twist appears at about 1:40.




Pamalinsky

As a great American, Chubby Checker, once said, "Come on Bibi, let's do the twist!"