Evil Smiley

President Barack Hussein Obama is not discouraged by the fact that his bowing was not sufficient to make other nations like and respect America, so he is upping the ante in preparation for his eagerly anticipated meeting with Iran's Dictator, Ahmadinejad.
In preparation for this meeting, Obama has decided that humility is his strong point - along with genuflecting and shirking responsibility.
Preparation

Comrade Whoopie

The infidel Amadimjob is a "twelver" which makes him 4 times worse than a "Threeper" (a 3 percenter).


Father Prog Theocritus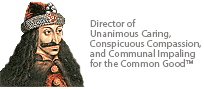 Evil Smiley, are you sure about this? Islam says that dogs are unclean. Do you think that Sharia law will make an exception for O'Bowser?


Opiate of the People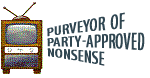 Hmmmm.... my nose is very sensitive. Do I detect the vile, anti-progressive odor of
RAAAAACISM
here?
No, wait, it's only dog poop. Never mind.

Father Prog Theocritus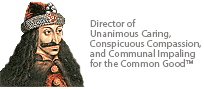 Opiate, Janeane Gawdawfulo has defined racism for us. It's disagreeing with Obowma. And it's anything else that she doesn't like. It has nothing to do with dog poop or any other poop: it's just what progressives don't like.