Red Square

(UPDATE: for some reason YouTube keeps removing the videos, so here's the latest copy from a different channel).
http://www.grasstopsusa.com/videoblueburka.html
In Afghanistan girls aren't supposed to play music or sing songs. But 25-year-old Nargiz didn't care. She started the Burka Band, the first Afghan girl band ever.

By Michael Lund and Signe Daugbjerg

Blue, burka blue, sings the lead singer on the TV, while another woman plays the drums and a third the guitar.

The three girls make small dance steps and swing the microphone as you would in any other girl band. But there is one big difference. The three girls all wear the Afghan burka, the blue dress that covers a woman from head to toe.

25-year-old Nargiz laughs when she shows us the video in Kabul , the capital of Afghanistan . She is one of the three girls who started the Burka Band two years ago.
read the rest here:
http://www.grasstopsusa.com/videoblueburka.html

Laika the Space Dog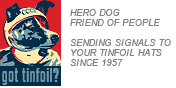 Ganz toll Frauleinin Burka Band! Rock On!

Gee, I wonder if CAIR had the original YouTube pulled? Hmmm?
I figured if it was produced by Germans, I could find it via Deutschland.
The program was The Breakfast Television.

....and the girls cover Frank Sinatra's "New York, New York" as "Kabul, Kabul"!


Premier Betty

When I was listening to it at the end, it sounded like he said sex. So it has spread from our news across the world. Good.


S.A.F. Marshal Pravda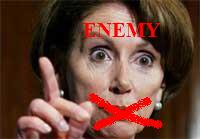 WOW...DEVO-esque!

...and announcer/anchor guy looks like Sheperd Smith's brother lol