OksanaTheTerrible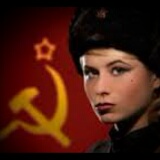 It has long been rumored that Obama is The Messiah, and that he alone can lead this country out of fiscal ruin created by that evil capitalist pig, Bush. That he can fix Washington, heal the planet and knock conservative Christian terrorists off their high horses and down a few pegs. He has been instrumental in showing this country full of white racists how their white privilege and microaggressions have created the race problem we have today. But until recently we didn't know exactly how.
There is a photo that was snapped of Obama exiting Air Force One that sheds light on this. He is The Won: Rainbow Warrior. The Peoples Reporter has had the photograph examined by experts and it has not been altered in any way. With this revelation, this reporter has started to do some digging to find out exactly what superpowers The Rainbow Warrior possesses. The White House has declined to comment, and when asked at a press conference Press Secretary Josh Earnest said, "I don't know what you're talking about. Don't you have a day job to go to or something?"
But here are a few superpowers that are very evident even to the most blind:
Negotiation: There are few people in this world that can negotiate at the level Obama can. He single-handedly convinced the Taliban to take 5 low level soldiers for our one prized deserter. It was so one sided that it was embarrassing.
Obama is entrusting John Kerry to negotiate with Iran over its nuclear program. (What's not to trust, he has 3 Purple Hearts from Vietnam!) When Iran starts to act up, all Kerry has to do is threaten to send Obama instead and Iran is visibly shaken. While its taking Kerry months to do what Obama can do in minutes, Obama is busy saving the planet and my sources say that Iran is very close to taking the deal that Obama is pushing: taking delivery of all of the U.S. nuclear technology and gift cards from Home Depot for new centrifuges.
Laws: Obama has been able to do with his pen (magic wand?) and phone what other Presidents have only wished. He has been able to write and pass his own laws without that do nothing, pain in the ass Congress or that stupid Constitution. He is able to 'throw shade' or use the power of the rainbow for his Jedi mind trick, and it has worked on Supreme Court Justices and Speakers of The House. Most recently, he threw shade on the Supreme Court Justices and they were able to see the light about his Obamacare law. The People get to keep their subsidies!! Huzzah!
Foreign Policy: Obama has had the uncanny ability to be able to back the correct governments all over the world for unprecedented world peace. We have never been safer.
When Obama exited Air Force One and threw shade (as seen in the photo) what exactly was he doing? Was he calling to arms his Gay Isis Army of Fabulousness? Was he sending a drone to vaporize an opponent? Was he sending the IRS after a Christian blogger?
I will be updating and reporting as I confirm details of these superpowers.

Kommissar Uberdave

Dear Komrade Oskana! How utterly miraculous that the State Kontrolled Disinformation Kollektive™ can find so many ways to
photoshop
prove with photographic proven proof that The Owe™
is divine!

Ivan the Stakhanovets

http://thepeoplescube.com/peoples-blog/ ... 16220.html
Oksana, you go into far greater detail, but it's good...thanks.
Join us at tractor barn #2 after the shovels have been counted and cleaned, we can discuss rainbows and sharpen knives (or something) over a fresh batch of beet fermentation...

Red Square

I would also like to pint out at the People's Cube offshoot,
Best Obama Facts
, created by the kollektive effort of our contributors back in 2008.

Olga Photoshopova

Taste the rainbow!