jackalopelipsky

Above is an accurate rendering of the DNCMSM's calculated weighing of the heart of New York State Pharovernor Andrew Cuomo in the scales of justice. On one side of the scale is the Pharovernor Cuomo's heart for women, the other, a feather representing the insignificant weight of the death of New York empire's senior and special needs citizens.
At the top of this solemn scene of eternal justice, comrades can see desks of newzimportanters calculating exactly how many women must give testimonies of the Pharovernor Cuomo's heart for women, to render the insignificant feather weight of deaths incurred due to Pharovernor Cuomo's management of CoVid, of no consequence.

Krasnodar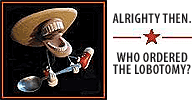 ( sark off )
As in the incident of Benghazi,

the value of lives diminish as time goes by.




The media counts on this.


Therefore they will ignore Cuomo for as long as possible.

Down the 'ol memory hole, as it were.

Problem solved.

jackalopelipsky

Women across New York are lining up to mount additional weight to the heart side of the scales of eternal political justice. Gropeyhandsy Cuomo's heart for women deserves resignation.
The dead seniors refuse to speak in their civil-defense.