Comrade Vlad Linen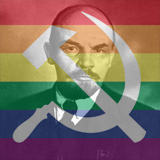 Dear Comrades,
What is happening? It appears that Dear Leader is
not being invited by party members in certain collectives
to campaign for them? What is the matter? Dear Leader is universally loved by all. If his friend and fellow Dear Leader in the people's paradise of North Korea can get people to put a picture of him in every home and bow before it, why can't our Dear Leader at least be able to campaign for members of the only party that matters? These party members should not be able to win without at least one appearance from the Dear Leader.
Poor Dear Leader. This is the kind of thanks he gets from members of the party after he brought us health care because we never had it before, Stimulus™, Omnibus™, financial reform leaving the glorious people's pets Fannie and Freddie intact and ready to cause another glorious meltdown, deficits to make our great great great grandchildren into good
slaves
progs, is working on Cap and Trade™, and all sorts of glorious other projects. He needs to show the members of his party who is boss. He should just show up to campaign events whether party members like it or not. It's Dear Leader's show, not theirs. It's all about him.
Are they upset because Dear Leader made appearances in party owned and controlled collectives like Massachusetts and New Jersey and yet our party's candidates still lost to the evil capitalist™ REICHWING™ Rethuglican™ party? This is hardly Dear Leader's fault
just because it is a seeming trend
. Those nasty tea party racists are to blame. And furthermore, various organizations that sign up voters like Rip Van Winkle or other fictional characters obviously were not doing their jobs!
It is good that Comrades like Harry Reid and
Barbara, oops I mean,
SENATOR Boxer, who worked hard for that title, chose to have Dear Leader appear for them. Like New Jersey and Massachusetts, the People's Collective of California is totally party controlled.
Barbara
SENATOR Boxer doesn't care about such trends. And neither should anyone else.
But Comrades, I believe that for a show of unity and a good example, Empress Pelosi should ask Dear Leader to campaign for her. I'd also hope Comrade Schumer and
his sock puppet
Comrade Gillibrand might do the same.

Comrade Whoopie

It's not that certain Democrat candidates don't want Obama around. It's a matter of security. Some hateful, violent Tea Partiers might be bused in from out of state to threaten the President with signs. Worse still some so-called journalists from FoxNews might even take advantage of Dear Leader by asking him questions away from the safety of his teleprompter.

At the very least all this hub-bub would be a distraction from the important issues that these candidates would rather discuss in private with their constituents in the SEIU.


Fraulein Frankenfeinstein

I am most concerned that there a some hidden racist in the democratic party. As much as this pains me to say, WHO was not invited to WHO'S WHITE WEDDING? WHAT WHITE people have not wanted dearest Leader to help in their re-election?

RACIST, I SAY!